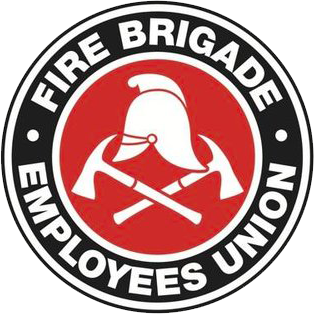 Strength in unity since 1910
Austerity Budget
June 16, 2009
This afternoon the NSW government released its budget for the 2009/10 financial year, a budget that has been framed around a global collapse in stock markets and a massive reduction in income for our employer. The budget has projected a deficit of nearly $1 billion for the next financial year. At the same time the government has announced a raft of tax cuts for business and new home buyers. The savings generated to cover the cost of cutting the money government collects will come from slashing the money government spends. Largely this will come from cutting the wages bill of public servants like firefighters.
Total expenditure of the NSW Fire Brigades will increase by just 2.5%. This compares with an increase in the Rural Fire Service budget of 7.5%. The NSW Fire Brigades will be funded for just 20 new fire engines. The Rural Fire Service will be funded for 200 new tankers. This budget will deliver an overall sum of $545 million to the NSW Fire Brigades and $245 million to the Rural Fire Service. In effect the states volunteer fire service is now costing almost half the budget of the states professional fire service. A closer examination of the Rural Fire Service budget shows that wage costs for the volunteer fire service have been budgeted to increase by almost 14% from $69.1 million last year to $79.8 million for the coming year.
At the same time the budget for the NSW Police Force will rise to $2.6 billion. This includes funding for an additional 750 police officers and funding to build and upgrade 18 police stations across NSW. All front line police officers will be armed with stun guns and the Commissioner of Police Andrew Scippione has been promoted to CEO of a new super ministry covering police, firefighters and State Emergency Services volunteers.
What is even more telling out of this budget is what it doesn't say about the 34 fire brigades throughout NSW that the Premier of NSW closed when he was Minister for Emergency Services. No commitment has been made to properly fund the recruitment of additional retained firefighters. The money required to employ, train and resource the additional firefighters needed to keep all of our fire brigades open 24 hours a day, seven days a week simply hasn't been provided for in this budget.
Clearly the NSW government hasn't yet realised that closing fire stations in areas of need will cost it dearly when the next state election rolls around in the near future.