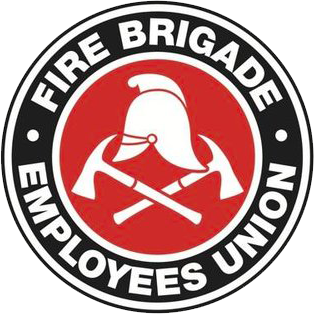 Strength in unity since 1910
SITREP No. 20/2009
November 13, 2009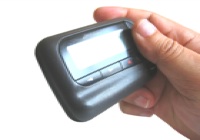 Inside this issue:
Department attacks your qualifications – update 2
One firefighter, one pager
Reminder – Annual General Meeting
Run for a Safe Climate
Department attacks your qualifications – update 2
The dispute regarding the delivery of Certificate III continues before the Industrial Relations Commission with both the Union and Department required to present submissions to the Full Bench this week. You will recall from SITREP 11/2009 that the Department was arguing to remove the reference to qualifications from the Award altogether. However, following appearances before the IRC, it became obvious that this was not an option and the Department has agreed to retain the reference to Certificate III. It continues to seek that the attainment of Certificate III is after three years, thereby deskilling permanent members leaving the College. The Union expects an outcome to this dispute shortly and will up date as soon as further information is available.
One Firefighter, one pager
We have been informed by members at a particular retained station that zone management have instructed them to carry an additional pager for the adjoining station. Apparently, the adjoining station has availability problems in maintaining sufficient firefighters to crew a Hazmat van. This instruction is mind boggling at the very least. One person carrying two pagers and responding to two stations is not on.
The Union is also perplexed at the mixed messages from the Department. On one hand, senior management are talking up their new working party that is investigating ways of taking the pressure off the retained system and on the other, middle management is instructing one firefighter to respond to two separate stations. This has grave industrial and personal ramifications for any member who is directed to carry this out. Consequently  this practice is banned and any member who is instructed to carry two pagers should both refuse to do so, and contact the Union Office immediately.
Reminder – Annual General Meeting
The 2009 Annual General Meeting of the Union will be held on the 25th of November, 1000 hrs at the Union's offices, 1-7 Belmore St, Surry Hills. Visit the Union website for the agenda. Sub-Branch and regional meetings will occur in the week leading up to the AGM. Further details to follow.
Run for a safe climate
Comrade Rowan Ashton (COS B Platoon) is running into Sydney tomorrow as a part of "Run For a Safe Climate" – a marathon effort of 6000 km being covered in relay by 25 runners over 27 days. The runners are all emergency services workers, and the point of the exercise is to raise awareness around the issue of climate change. Rowan and the rest of the crew will be getting to the Sydney Opera House tomorrow afternoon. If you're interested in running in the last leg with him check out www.runforasafeclimate.org
Jim Casey
State Secretary