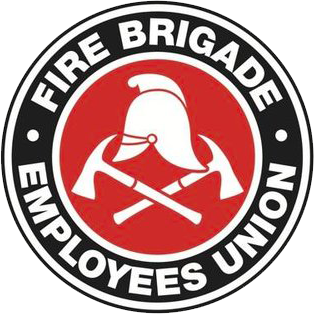 Strength in unity since 1910
SITREP No. 6 / 2010
February 13, 2010
Inside this issue:
Waratah dispute update
Bullying and harrassment

Retained response during training and drills

Tragic news
Waratah dispute update
High level negotiations between the Union and Department were held this Thursday and again late Friday. It is far too early to report the dispute has been resolved, but the parties yesterday agreed that real progress has been made and as result the Union will not now launch new bans pending the resumption of those discussions next week. It would be premature and potentially counter-productive to report in any further detail here and now, but the dispute returns to the IRC for further conciliation next Wednesday 17 February and it is hoped that the framework for a formal agreement will be reached in those proceedings.
Bullying and harassment
The Union understands that there will be media scrutiny this weekend around allegations of systemic bullying and bastardisation inside the NSWFB. The Union's position here is very clear – we have zero tolerance for bullying or harassment inside our industry. However, the FBEU is also committed to ensuring that wherever allegations of bullying and harassment arise, due process is followed. A trial by media is not due process. If criminal acts are alleged, let them be properly investigated by the police. A trial by media is neither fair, nor appropriate – it doesn't help anyone, and it doesn't fix the problem.
Retained response during training and drills
Retained members are often responded to incidents during drills or other scheduled training.  When this occurs, training is automatically suspended and members become entitled to a minimum of one hour's pay for attendance at an incident. Training (and regular payment) then resumes on return from the incident. To avoid doubt, the time spent attending an incident does not erode the time allocated for drills or other training, and it is therefore possible to be paid more than one hour's pay within a one hour period. For example, if a two  hour drill commences at 1900 hrs and a call is received at 1945 hrs which lasts for 20 minutes, then the drill will resume at 2005 hrs and conclude at 2120 hrs. The members in this example would be entitled to 2 hours' pay for the drill and another 1 hour's pay for the incident attended within that period.
Tragic news
Sadly, a FBEU member was killed yesterday morning in a MVA whilst on his way to work. His name will be released publicly once all his relatives have been informed. Our thoughts go out to his family and his mates at this terrible time.
Jim Casey
State Secretary