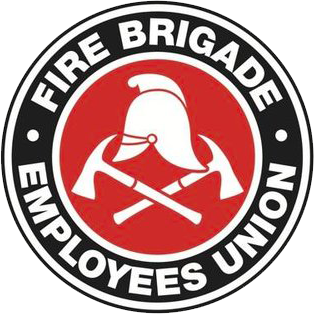 Strength in unity since 1910
SITREP No. 23/2010
June 11, 2010
Inside this issue:
Workplace Culture and Conduct – KPMG Report
Commissioner's penalty 'far too severe'
Holmesville update
Paper payslips: from opt-out to opt-in
Workplace Culture and Conduct – KPMG Report
Over the last six months a review into workplace conduct and culture in the Brigades has been underway. Commissioned by the Department, supported by the FBEU, and undertaken by KPMG, the review was in response the allegations of criminal assault and bullying in the Brigades that were first aired in February.
The report is now complete, and it makes interesting reading. In short, it found that the incidence of physical assault or bullying was very low inside the Brigades, but that psychological bullying and harassment was still a real problem. A minority have experienced, witnessed, or carried out such bullying, but this is still unacceptable.
Consequently the Union and the Department have made a joint statement welcoming the report, stating unequivocally that there is zero tolerance for bullying in the job, and supporting the recommendations arising from it. For the Union this is a welcome step by management to address what is a blight on our job, and we will be ensuring that the steps to improve workplace conduct do not come at our members' expense.
Commissioner's penalty 'far too severe'
The Union this week secured an important victory for all members when the IRC overturned the NSWFB Commissioner's decision to demote a member from Chief Superintendent to Inspector for a period of two years, at which time the member was to be allowed to apply for promotion. In reality the member was going to be frozen at Inspector rank for the rest of his career, representing a huge fine the form of reduced wages and super benefits. As a result of the Union's appeal the IRC has ordered that the member is now allowed to apply for promotion after one year, and will be automatically promoted to the rank of Superintendent after two years.
Whilst the Union and Department are committed to improving workplace conduct and standards (see above), this decision reinforces the Union's ongoing role in ensuring that the Department does not go too far. Discipline is about maintaining standards in a fair and consistent manner. The Union will ensure this happens for all FBEU members, from the newest recruit to the highest ranking officer.
Holmesville update
Further to SITREP 22/2010, the Department has now confirmed that 10/14 staffing at Holmesville will commence on 16 July. Although two weeks later than expected, this is a firm date. Also arising out of the Waratah settlement is the advertisement of Station Officer's position at Batemans Bay Fire Station and the Maitland Station Officer's transfer register in this week's In Orders. Firefighter transfer registers for Maitland (covering Cessnock, Maitland, East Maitland and Nelson Bay) and Ballina are expected to be announced shortly, and hopefully within In Orders 2010/14.
Paper payslips: from opt-out to opt-in
The Department has advised that it will cease the automatic distribution of paper payslips to members, with future payslips being provided electronically via ESS. The Union has been assured that members may still have payslips printed and sent to them provided they opt to do so through ESS, or by calling the pay office, and on this basis does not oppose this change. We will, however,  be seeking that the resultant savings are properly recognised in our coming Award negotiations.
Jim Casey
State Secretary