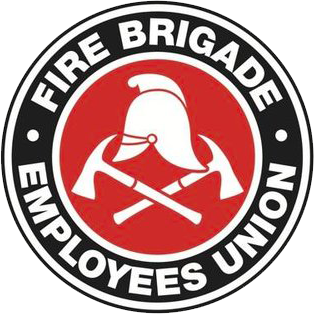 Strength in unity since 1910
SITREP No. 46/2010
November 17, 2010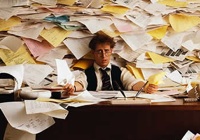 Inside this issue:
Senior Officers (Un)reasonable hours campaign
Commissioner's groupwise re: 12(1)b
Commonwealth Paid Paternity Leave (CPPL)
Senior Officers (Un)reasonable hours campaign
The Senior Officers Sub-Branch (SOSB) has met twice in recent months to discuss the issue of span of control and the issue of excessive hours of work for senior officers. The SOSB are preparing a policy that calls for additional Inspector, Superintendent and Chief Super positions. A general meeting will be called in the new year to allow all members to consider the SOSB proposal.
In the interim the issue of excess hours needs to be addressed. To do otherwise lets the employer off the hook. This is particularly clear in the case of country Duty Commanders. Rather than adequately resource the regions the Department has been able to rely on members working extra unpaid hours to keep things running. So simply work to the Award. If that means things do not get done it is not your problem.
Consequently, Duty Commanders on the special roster are instructed to only work their rostered hours, unless on overtime.
In addition, all members of the SOSB are reminded that if recalled to duty to work as part of an Incident Management Team they are required to stand down for an eight hour break before returning to work.
The Union is working on other mechanisms to address the working of excess hours for salaried staff, and these will be a part of the upcoming Award negotiations.
Commissioner's groupwise re: 12(1)b
Earlier this week the Commissioner sent a Groupwise to all members in which he referred to details of 'without prejudice' discussions that took place before the IRC on Friday 5 November. The Commissioner's comments were not only highly inappropriate, they were also incorrect. I will not be responding in kind, except to say that disclosing the contents of conciliation proceedings which concerned 'without prejudice' negotiations in this way is unprofessional and detrimental to future good faith dealings between the Union and the Department. This matter will be raised with Justice Boland during the arbitration proceedings which are set down for 15 and 16 December.
Commonwealth Paid Paternity Leave (CPPL)
Aware of the new federal paid parental leave entitlements (see SITREP 29/2010), the Union wrote to the Department seeking an outline on how it intended to manage CPPL, in particular how NSW firefighters could easily access this new benefit. The Department's In Order on CPPL has failed to cast much light on the subject.  If you're looking for answers as to how the CPPL works check out the new Union guide.
Jim Casey
State Secretary