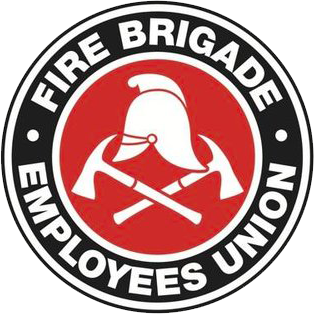 Strength in unity since 1910
SITREP No. 10/2011
March 11, 2011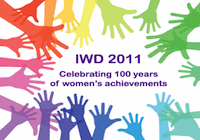 Inside this issue:
Labor launches Emergency Services Policy…
… and sinks Marine 1
International Women's Day 100

th

Anniversary March
SASS and SSS contributions
Labor launches Emergency Services Policy…
The Premier yesterday joined the Minister for Emergency Services, Steve Whan, at the Alexandria Training College to announce the ALP's Emergency Services Policy. Our rating? 2 out of 10.
Sadly, this is not a policy so much as it is a shameless pitch for the mythical "volunteer vote", the great majority of whom have traditionally voted Liberal or National anyway. It's not difficult to understand the ALP's decline while Labor governments continue to fete their opponents' natural constituents while ignoring their own (eg, workers and their trade unions).
We do however acknowledge the couple of crumbs thrown our way – a belated commitment to 10/14 staffing for Bathurst and Nowra and a half-arsed proposal for a new training college at Richmond – even if they won't be in office to deliver on any of it. More to follow next week.
…and sinks Marine 1
The February SGM's decision to ban cross-crewing on Marine 1 and the Department's subsequent inability to provide dedicated staffing for same has resulted in a new direction being issued this week by the Department that "Marine 1 is to remain at its berth unless there is a minimum of 2 'excess' Relieving Firefighters who can be utilised to release 2 Firefighters from either No. 12 or No. 22 Stations who hold the requisite Marine Qualifications and who can crew Marine 1." The Union concurs.
International Women's Day 100th Anniversary March
Last year we celebrated our centenary and this year International Women's Day turns 100. A march will be held tomorrow to celebrate the past 100 years of IWD and to call for pay equity for women. That's right, in 2011 women still earn 18% less than men per year! This year's march is calling for that basic right of equity – something the FBEU and the union movement has always stood for. All members are invited to join the FBEU contingent at Sydney Town Hall at 12pm tomorrow.
SASS and SSS contributions
Members in SASS or SSS are again reminded that their superannuation contributions can be salary sacrificed. At the latest Public Sector Superannuation Committee meeting earlier this week, the Union was advised that the take up rate of salary sacrificing for SSS members was only 69%, and for SASS members a disturbingly low 44%. Salary sacrificing your SASS or SSS contributions often means significant tax benefits. If you're still not salary sacrificing your contributions, chances are you're ripping yourself off.
Jim Casey
State Secretary