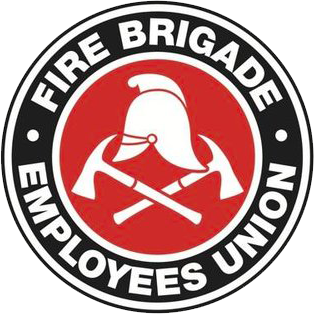 Strength in unity since 1910
SITREP 25/2014
July 11, 2014
Inside this issue:
Grand Designs at Greenacre
Meal and travel allowance increased from 1 July 2014
Workers comp – Liberals' cuts exposed
Grand Designs at Greenacre
After more than 30 years at "the Tower", the Department's head office is moving to Amarina Avenue, Greenacre. The Union was recently provided with a detailed presentation of the $17M glass and steel designer wonderbox set to be constructed there, and assured that the new design and layout is the result of ongoing consultation with the (we were assured, very happy) affected staff. Which is all well and good provided it is true. The building's occupants will obviously include FBEU members and rather than relying on management's say-so, we'd prefer to hear from you. Any member with concerns about the proposed design, layout and/or working arrangements is encouraged to contact us now, before the thing is built, rather than afterwards.
Meal and travel allowance increased from 1 July 2014
As occurs each year, certain allowances in both the Permanent and Retained Awards increased on and from 1 July. Please click here for a table containing the new meal and travel allowances, as confirmed by the Australian Tax Office (ATO) this week. The allowances have been determined at a level consistent with the reasonable allowance amounts for the 2014/15 financial year, as determined by the ATO and the Sydney CPI increase for the March quarter. Members are entitled and advised to claim the new rates immediately and back to 1 July.
Workers comp – Liberals' cuts exposed
A report tabled in the NSW Parliament last month confirmed that the-then O'Farrell Government used a temporary deficit in the workers compensation scheme caused by the global financial crisis as an excuse to rip away support for people injured in the workplace – people with amputations, mental health disorders, and nerve and spinal damage.
The PricewaterhouseCoopers report found that without the changes introduced in 2012, the deficit would have fallen to $2 billion by now and to $500 million by June 2018. In his report, PwC partner Michael Playford said the old scheme would have approached "full funding by 2021" without the 2012 benefit cuts.
The Coalition's workers comp cuts remain an ideologically-driven cost-shifting exercise – away from employers and insurance companies – and on to injured workers, charities and Federal agencies like Medicare.The Baird Government's response, announcing the restoration of some limited benefits to injured workers, is simply an admission that the Coalition's cuts to the state's workers compensation scheme were both too harsh and unnecessary.
It also once again justifies the strike action taken by members on 21 June 2012, which resulted in firefighters hanging onto fair and reasonable workers comp benefits.
Jim Casey
State Secretary
For a printable version of this SITREP, please click here.