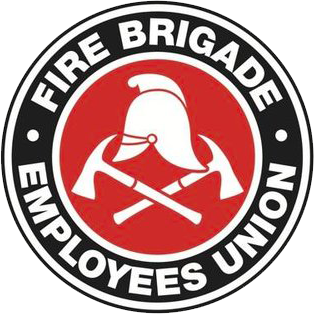 Strength in unity since 1910
SITREP 31/2015
September 25, 2015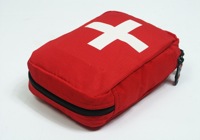 Inside this issue:
2015 AGM details
MFR sub-committee report available
Review of LF and LSO selection processes
2016 Award claims
2015 AGM details
The State Committee of Management has resolved to hold the 105th AGM commencing Wednesday 28 October 2015 at the Union Office, 1 – 7 Belmore Street Surry Hills. Please click here for a copy of the AGM agenda.
The opening section will be held on Wednesday 28 October commencing 1000 hours at the Union Office, 1 – 7 Belmore Street Surry Hills. Members are reminded that in accordance with Rule 11, the opening section of the AGM is the only meeting at which motions may be amended. The closing section will be held on Wednesday 4 November at 97 Station, Huntingwood, commencing 1800 hours.
Retained and/or Country Sub-Branch members may meet locally (but once only) prior to 1500 hours on Wednesday 4 November provided that:
a) a quorum of least seven financial Union members will be present throughout the course of the meeting; and
b) written notice of intention to hold a meeting together with the proposed time, date and location is received by the Union office by no later than 1700 hours on Thursday 15 October.
A full and final list of all Sub-Branch meetings to be held across the state (including Central Coast, Illawarra, Newcastle and Sydney Sub-Branches) will be published in SITREP 34 on Friday 16 October.
MFR sub-committee report available
The report of the Union's MFR sub-committee that was first announced in SITREP 18 is now available by clicking here. The report is also listed at AGM agenda item no. 5.
Review of LF and LSO selection processes
The recommendations arising from the State Committee's review into the LF selection processes that was first reported in SITREP 20 is also now available and, like the MFR sub-committee's report above, is also on the AGM agenda. It had been intended that this would be a joint FBEU/Department review, but aside from conducting a brief online survey of its own that it has since done nothing with, the Department's inaction left the State Committee's was left with no option but to publish solo. The State Committee's 24 recommendations arising from that review can be found by clicking here, and will be considered at AGM agenda no. 6.
2016 Award claims
The AGM Agenda released today refers at motion 1 to the Union's 2016 Retained Award claim, and at motion 2 to the 2016 Permanent Award claim – in each instance to a draft award "that was posted to the Union's website on 2 October 2015". Motions 3 and 4 also refer likewise. The reason for this delay is that with negotiations scheduled for next week, any document released today was likely to be superseded within a week. The final documents that members will be asked to endorse will therefore be released next Friday, 2 October with SITREP 32, thereby still allowing a full four weeks prior to the vote.
Jim Casey
State Secretary
For a printable copy of this SITREP, please click here