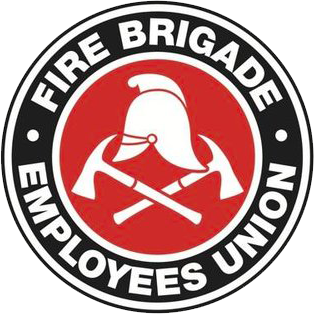 Strength in unity since 1910
SITREP 35/2015
November 5, 2015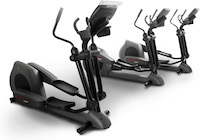 Inside this issue:
AGM/SGM results
Firefighters' Health and Fitness Program already limping
FB Credit Union to merge?
AGM/SGM results
The AGM and October SGM that commenced last Wednesday and concluded yesterday, 21 meetings later, resulted in a clear majority of the 450-plus attending members voting to endorse all 11 motions on the agenda – including the admission of Comrade Matt Murray as the Union's 29th Life Member.
The 2016 Retained Award was supported 191 for to 38 against and the 2016 Permanent Award by a margin of 306 for to 77 against. Also endorsed were the MFR Sub-Committee's report and State Committee's review of LF and LSO selection processes and the proposed amendments to Union policies on MFR, SCOM remuneration and UFUA funding. Below is a full copy of the draft AGM/SGM Minutes, including Sub-Branch voting results on each question.
For a copy of the draft AGM/SGM Minutes click here.
Firefighters' Health and Fitness Program already limping
Since it's inception in 2003, the D&D Award has included a commitment to introduce a health and fitness program underpinned by practical support, education and assistance. The 2015 D&D Award built upon that commitment with more detailed principles and procedures and negotiations are now underway for the program's implementation.
The Union is proposing that all firefighters undertake a health check, but with de-identified (ie, anonymous) data only being collected in order to provide a current baseline health profile upon which we say an agreed health and fitness standard will then be based. It will also allow the many still outstanding questions to be resolved prior to full implementation.
The Department is instead proposing that only 20% of firefighters undertake a health check each year for the next 5 years, and that those results are then used to determine if each of those firefighters is fit for duty, or not. The Department opposes health and fitness standards based on our current health profile, ignoring that we are already performing the inherent requirements of the job.
Members are encouraged to read the recent letters between the Union and Department below, and to submit your suggestions on the sort of support/education/assistance you think the program requires. More to follow on what is certain to be a major issue in 2016.
1. Union to Department 14 July 2015
2. Department to Union 15 October 2015
3. Union reply 23 October 2015
FB Credit Union to merge?
While the FBEU and the Fire Brigades Employee's Credit Union are entirely separate legal entities with different management, purposes and goals, we are also both member-driven, not-for-profit organisations sharing a common firefighter membership base. I was therefore disappointed to learn last week that the Credit Union's board has decided to seek to merge with another as yet unidentified financial institution (see http://www.firecu.com.au/chairmans-message.html). As a Credit Union member, I will be raising my concerns with the Credit Union's Directors, and I encourage other Credit Union members to do likewise. I also assure all Union members that the FBEU has no intention of merging with anyone.
Jim Casey
State Secretary