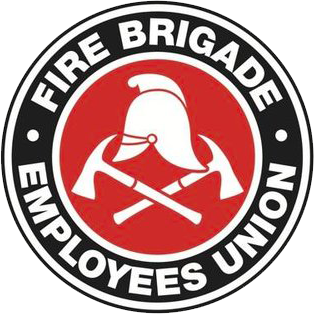 Strength in unity since 1910
SITREP 32/2016
November 25, 2016
Retained targeted in growing FRNSW budget crisis – update #1
2017 Award negotiations underway
2015-16 Financial Report
Movember 2016
Retained targeted in growing FRNSW budget crisis – update #1
The absence of any news since SITREP 31 does not mean that there has been nothing done by the Union in the fortnight since. The truth is that there is plenty going on behind the scenes, including meetings with management and members alike, however it would be premature (and potentially counter-productive) for SITREP to publicly report on these discussions just yet.
Members who read SITREP 31 will hopefully have also read the recent letters between the Union and Department. Despite plainly concluding my 11 November letter to Commissioner Mullins (which was itself a follow up to a similar letter two months earlier) with the observation that "This is not a trivial matter. The Union anticipates sufficiently detailed answers to the questions raised without further delay," there has still been no reply, although I was today assured that there will be one on Monday. Assuming it is received then it will be published for members' information with SITREP 33.
I will be meeting with the Minister on Tuesday and will report on the outcome of those discussions also in SITREP 33, so more to follow.
2017 Award negotiations underway
Negotiations with the Department and NSW Government for new Permanent, Retained and Death and Disability Awards are now well underway, with both parties committed to settling all three awards before the current awards nominally expire in February/March next year. As always, members with suggestions are invited to submit your proposals via email to the Union Office.
 2015-16 Financial Report
The Union's 2015-2016 Financial Report is now available by clicking here.
The Report, which all members are encouraged to read, was prepared by independent auditors Grant Thornton Audit Pty Ltd. and adopted by the State Committee of Management yesterday as a true and fair view of the financial affairs of the Union as at 30 June 2016.
Movember 2016
Movember stalwart and #MovemberFire team captain President Darin Sullivan is again encouraging all members to join in supporting the cause – the more the merrier. It may be too late to start to grow a mo but donations remain welcome for another fortnight yet. Contact Sully on shift at Dapto C or by email to dsullivan@fbeu.net for more details.
Leighton Drury
State Secretary
For a printable copy of this SITREP, please click here.