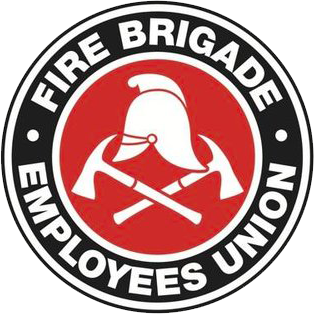 Strength in unity since 1910
SITREP 05/2017
February 10, 2017
Notice of February SGM
A Special General Meeting will be held at 10am next Wednesday, 15 February at Trades Hall Auditorium, 377 Sussex Street Sydney to vote on the proposed 2017 Permanent and Retained Awards.
As per Rule 11, the Trades Hall meeting is technically the only SGM meeting, and the only meeting at which motions may be amended. Sub-Branch meetings will then consider and vote on each question, as finalised by the Trades Hall meeting, as follows:
Day
Meeting / Sub-Branch
Time
Location

Wednesday

15 February

SGM (open)
1000 hrs
Trades Hall Auditorium, Sydney
Newcastle
1300 hrs
357 Stn. Lambton
Sydney South West
1330 hrs
8 Stn. Liverpool
Central Coast
1400 hrs
304 Stn. Gosford
Country
1700 hrs
452 Stn. Tamworth
Country
1800 hrs
373 Stn. East Maitland
Illawarra
1800 hrs
503 Stn. Wollongong
Country
1800 hrs
238 Stn. Broken Hill
Country
1800 hrs
280 Stn. Dubbo
Sydney Central West
1900 hrs
27 Stn. Parramatta
Country
1900 hrs
216 Stn. Bathurst
Retained
1900 hrs
All Retained Stations #

Thursday

16 February

Country
0730 hrs
412 Stn. Orange
Sydney South
0800 hrs
21 Stn. Kogarah
Sydney North
0830 hrs
51 Stn. Forestville
SGM (close)
1000 hrs
97 Stn, Huntingwood
Note that any Union member (permanent or retained) may attend any Sub-Branch meeting and vote on any General Meeting question, even if they are not a member of that Sub-Branch.
#          The Retained Sub-Branch will be meeting at 7pm at every retained station where 7 or more Union members will be present. All members should check with other members at your station to ensure that at least 7 Union members will be present. If this appears unlikely then arrangements should be made to attend another station's meeting with a quorum of 7 or more members.
The State Committee is giving members the option at this SGM to support the proposed Awards (Q's 1 & 2), or new Awards on identical terms as the current Awards, but with 2.5% pa wage increases over 3 years (Q's 1a & 2a). The State Committee is recommending the members support Q1 and Q2, and reject Q1a and Q2a, but I encourage all members to review and discuss the proposed Awards, and to follow the discussion on our online Members' Forum.
Attached to this SITREP is the SGM agenda and an overview of proposed Permanent Award posted online with SITREP 4. A similar overview of the proposed Retained Award will follow on Monday.
Leighton Drury
State Secretary