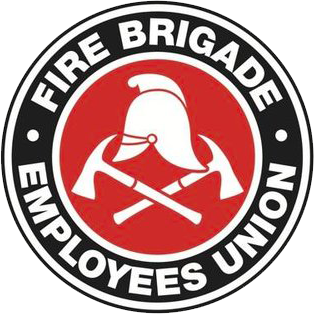 Strength in unity since 1910
SitRep 15/2019
August 8, 2019
Home Fire Safety Audits
The Union was again in NSW Industrial Relations Commission yesterday for an arbitrated hearing before Commissioner Constant about the Home Fire Safety Visits.
The Union is relying on the Work Health Safety provisions in the Award and is arguing that it is not reasonable for Fire and Rescue NSW to direct firefighters to undertake "cold call" door knocking as it is not within our current skills. The union also has concerns around stations being taken off line and deployed for non-emergency and non training conditions.
We are also arguing that Fire and Rescue NSW have not done adequate risk assessments of the workplace and they are not providing a safe and healthy working environment by making firefighters go into homes that pose real physical and psychological risks. Fire and Rescue NSW have been trying to get the Commission to lift the bans claiming that firefighters have been doorknocking and task forcing since the last time we were in dispute about this in 2016.
We remain committed to settling this matter and have made offers to Fire and Rescue NSW to resolve this issue however they have refused to meet with us. Our letter to them is available here.
Commissioner Constant ordered that Fire and Rescue NSW file their evidence on how many of last year's 11 000 home fire safety visits were "cold called", that is, how many were performed without firefighters being invited to the resident's house.
The matter is listed for further hearing on 3 September 2019.
In the meantime our bans remain in place. (See Sitrep 14/2019).
Thankyou Tamworth!
Country Sub-Branch Secretary Tim Anderson, Organiser Georgie and I spent the some time last week visiting members in the beautiful town of Tamworth. We met with members at Tamworth 452 and West Tamworth 508 and got to chat to the members about the Community Fire Safety Audits amongst many other things.
Our members in Tamworth were excited to hear about our plans to support members to put in place union plans for us all to be more active and engaged
in our union. It was great for Georgie to meet members in Tamworth and she'll be supporting your Sub Branch Reps. Thank you so much to our members in Tamworth for their hospitality.
Hello Berry
Over the weekend President Mick Nairn, Retained Sub Branch Rep Phil Gardner along with Organiser Emily and I went to the Firefighter Championships in Berry. The Championships offer us a great opportunity to see members from a variety of stations across NSW. It was excellent to meet and chat with many members, especially retained members who travelled from far and wide to participate.
The Rex Threlfo Toast – In just over a week.
Book your tickets TODAYso you don't miss out:https://www.trybooking.com/book/event?eid=522789 
Your words: RFF Stan Petroff 240 Brunswick Heads
The FBEU received a lovely message from member Stan Petroff this week. Stan is retiring having been an FBEU member for 23 years. Here is some of his message included in this SitRep with his permission:
I have seen many changes for the better over the years, thanks to Union intervention. I want to take this opportunity to thank all those in our union who have supported members during my 23 years of membership. We have had some rough times and the FBEU has been there, standing solidly behind all their members to make sure we get right and fair outcomes.
I encourage all members to actively support your FBEU in what I am sure will be difficult times under government systems that are trying to take away our hard won entitlements. Believe me, no matter your personal views, you will need the FBEU to protect you and have your back.
Do not give up on hard won entitlements and fundamental rights under any circumstances. Stay united and militant if necessary. Above all, look after each other, and every time you turn out, take care and come home safe.
I could not agree more. Thank you, Stan.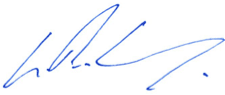 Leighton Drury
State Secretary
You can download this SitRep here.