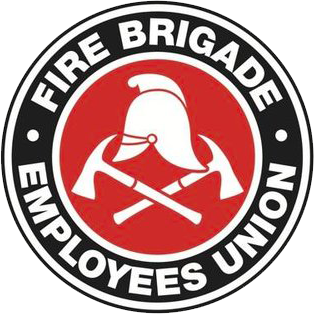 Strength in unity since 1910
SitRep 25/2019
October 12, 2019
Dispute currently before the Industrial Relations Commission
Our

organising

team out and about

Last c

hance: Conferences 
Dispute currently before the Industrial Relations Commission
On Wednesday FRNSW published In-Order 19/20, which rescinded In-Order 08/22. See SitRep 24/2019. The Union lodged a dispute on Wednesday and we were before Commissioner Sloan on Thursday. 
The Union argued that the rescission of 08/22 leaves firefighters and the communities we protect vulnerable and will leave risk assessments at the feet of an Area Commander, Zone or Duty Commander without a clear process for those members to follow. It is still unclear what measures will be used but further discussions next week will hopefully shine a light on this.
Commissioner Sloan described the rescinding of 08/22 and its replacement with 19/20 as "replacing a system with an approach or methodology". The Department argued that they have been trying to review and "improve" the In-Order since 2012.
Thursday's outcome saw the parties agreeing to further discussions until the next hearing, set down for November 4, with an interim measure of allowing Retained to also be considered for Retained shortages within 60klms of the station in question.
Our organising team out and about
Another big couple of weeks on the road with Georgie visiting stations in the Hunter and Sydney, Emily visiting stations in the Sydney Central Sub Branch, and Max across Western and South Western Sydney. Next week Max is heading to Western NSW and Georgie will join elected officials in Tamworth for the Firefighter Championships. Emily is working on our delegate training program, which we are going to need as more and more of you are electing station delegates.
I encourage all members to get along and meet the team and I am encouraged to hear the report backs from across the State. Your SCOM is committed to building systems and activities that give you opportunities to be informed, participate and be active in your union.
Out of most station visits members we are putting in place a plan to elect station delegates where you don't have them – I welcome our new delegates and congratulate you on taking on such an important role.  
If you are keen to organise in your station, platoon, crew or area and have not had a visit from the organising team yet – get in touch with Emily on emayo@fbeu.net.   
Last chance: Conferences
If you are interested in attending UnionsNSW Women's Conference on 24 and 25 October or the South Coast Labour Council's #Uniontown conference in Wollongong on 30 and 31 October registered your interest with Emily via emayo@fbeu.net by Monday 14 October. We'll finaliseour spots early next week and I look forward to seeing FBEU members participating in these cross-union events.
Stop Press
This SitRep was scheduled for publication yesterday afternoon, until Acting Commissioner Fewtrell's comments in a video was made known to the Union. We listened so you don't have to. In it, we find thewelcome news that safe and effective minimum crewing will not be diminished by the In-Order. There is an attempt at revisionism about what TOLing is- He says that the purpose of the In-Order is not to resume TOLing permanent stations, though how the Department defines TOLing isn't clear. How crews both retained and permanent will be stretched to cover expanded areas when the Department won't fill shortages is described in one word, used over and over: adequate.
Fire Plus Rescue NSW: World Class Adequate Fire Service. Prepared For Anything Adequacy.
We asked in multiple meetings how the new In-Order might affect safe and minimum crewing and TOLing, and the Department refused to put its answers in writing. Now that it's in video form, perhaps we can get the video script as written confirmation of what will and won't be included, or what the draft In-Order means.
The fact that the Department chose to talk at firefighters about the In-Order in a video rather than drafting an In-Order well, is of concern. The purpose of In-Orders is to provide clarity, certainty and instruction. These are documents that help us do our job and are part of our defence on the rare but awful occasions we are called to give evidence in coronial and other proceedings. The In-Order it is replacing, 2008/22, was a result of IRC proceedings and was very clear. What we have before us now appears to be deliberately drafted to be, as Dennis Denuto said, "It's the vibe of the thing, your Honour".
We will keep working to ensure the Department provides clarity for firefighters and protects firefighters. We will also continue our work to address why firefighter shortages arise, which, as we discovered this week, does not come down to the usual 'bad firefghters taking sick leave' excuse we are normally given.
Leighton Drury
State Secretary
A downloadable version of this SitRep will be available Monday.