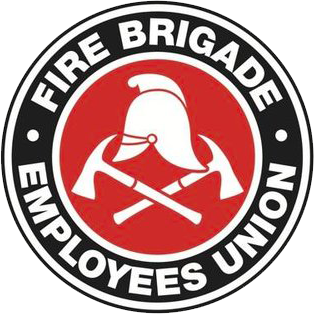 Strength in unity since 1910
Sitrep 27/19
November 15, 2019
Union responds to Berejiklian comments that there have not been budget cuts
Health Checks
Member Reminder
Ensuring Integrity Bill
#UnionTown Conference
Have you seen the news in the last fortnight?
 Union responds to Berejiklian comments that there have not been budget cuts
In the middle of the catastrophic fires Gladys Berejiklian stated that there have not been budget cuts to Fire and Rescue NSW. You only have to look at this year's budget papers to know that Fire and Rescue NSW has had its budget cut. The Revenue from the State government is down almost $13M with the end result that the Fire and Rescue Budget is down overall by $20M. Here is a link to the budget papers (see pages 229 (or 6-7) and 237-9 (or 6-17)).
https://www.budget.nsw.gov.au/sites/default/files/budget-2019-06/Budget_Paper_3-Budget_Estimates-Budget_201920.pdf
Berejiklian's comments are disingenuous, because for part of the prolonged period of repeated cuts she was the treasurer. Fire and Rescue NSW has been under attack since the Liberals were elected in 2011 and the Labour Expense Cap was imposed. Unlike our brothers and sisters in police and ambulance service, firefighters are not considered frontline workers and so we are not exempt from the cap. You can have a look at our previous SitReps about budget cuts starting with the TOLing dispute in 2012: https://fbeu.net/2012/11/23/sitrep-452012/.
Health Checks
As many of you will be aware the Health Checks program will commence on 3 February 2020.
The Union has been meeting with FRNSW to discuss how this rollout will look and what protections are there in place to ensure confidentiality and job security for firefighters. Following our last meeting a few weeks ago, the Union still has a number of concerns surrounding how this rollout will look and its potential implications. We know many of you share these concerns and have expressed them to your delegates, organisers and the Union office.
The biggest red flags for us are around what will happen to members who have been flagged as having a health issue. FRNSW's 'Toolkit' (available on the Intranet) is rather vague when it comes to outlining what the next steps would be in the process. We have expressed our concerns over the lack of light/alternate jobs available to members if they do need to be more extensively screened and what options for re-training will be available if it is found they can't continue with their ordinary duties.
We understand that this may cause anxiety for many of you. We will continue to push for answers and will endeavour to work with FRNSW to ensure that the checks are implemented in the fairest way possible.
Member Reminder
There is no doubt that we are facing a crisis where major bushfires continue to burn across parts of the State. FRNSW has formally declared a major emergency and several strike teams have been deployed in response. This is all in addition to the general fires/incidents our members respond to each and every day.
With an increase in the movement of firefighters across areas (whether it be retained firefighters deployed as part of a strike team or permanent firefighters on standby / being recalled) members are reminded to make sure that they are receiving the right entitlements by checking their pay slips.
For permanent firefighters particularly when on standby, providing relief, being recalled or sent on deployments that require an overnight stay, depending on the circumstances, over time rates, various allowances including meal and compensation for excess travel may apply.
Retained firefighters that are currently being deployed as part of a strike team, depending on the time required in attendance at the major emergency, may be entitled to payment for the entire time spent at the emergency or compensation for time spent traveling to and from their residence as well as a minimum payment of 16 hours each day.
If members have a query regarding their pay slips and what they might be entitled to, they can call their relevant Union delegate, organiser or the FBEU office.
Ensuring Integrity Bill
Currently before the Federal Parliament is the Government's Ensuring Integrity Bill. If this Bill becomes law, it will give the government the capacity to deregister unions without any formal process, make it harder for unions to meet with it's own members and even give them the power to sack any union official it deems unfit, elected or otherwise. Scary stuff. While this won't directly affect our union as it is state based, we know that it's give an inch take a mile with this lot. If we allow this to get through, it will only give credence to those at a state level who want to do the same and it will make it harder for working class people in Australia to be able to advocate for their own interests at work.
I encourage members to get involved and stop this bill. You can take action by emailing the crossbench senators and that can be done through this link: https://standupforworkers.com
#UnionTown Conference
Organiser Max Murphy attended the Uniontown Conference in Wollongong which is run by the South Coast Labour Council and focused on how to build successful union campaigns in regional areas. With many of members working and/or living in regional areas this conference was really helpful in terms of seeing what other unions do to help engage with their regional sites and how they help engage with them. In particular there was a workshop just dedicated to skilling up regional organisers and sharing resources. The importance of having strong delegate structures in these areas so that members are informed and interconnected was a highlight.
Have you seen the news in the last fortnight?
Cladding:
AAP – syndicated online across Yahoo7 News, Yahoo7News NZ, MSN Australia, Daily Mail, From Press Australia, Daily Telegraph, Shepparton News
ABC RN Breakfast – aired across Sydney, Melbourne, Brisbane, Perth, Hobart, Adelaide, Darwin, Newcastle, Canberra
ABC RN PM – aired across Mackay, Sydney, Dubbo, Orange, Coffs Harbour, Broken Hill, Newcastle, Lismore, Tamworth, Newcastle, Melbourne, Warrnambool, Townsville, Brisbane, Toowoomba, Cairns, Rockhampton, Adelaide, Port Pirie, Mt Gambier, Renmark, Albany, Bunbury, Esperance, Kalgoorlie, Geraldton, Perth, Launceston, Hobart, Darwin, Sunshine Coast, Gold Coast, Mildura, Wagga Wagga, Bega, Longreach, Bundaberg, Mt Isa, Alice Springs, Sale, Broome, Karratha, Bendigo, Wollongong, Port Lincoln, Horsham, Wodonga, Ballarat, Wagin, Erina, Shepparton, Canberra
Sydney Morning Herald – also syndicated online across The Age, Brisbane Times, WA Today and printed in SMH
2GB
Fairfax (The Age, SMH, Brisbane Times, WA Today)
Fires and budget cuts:
The Canberra Times – syndicated across Tasmanian Examiner, Southern Cross, Northern Daily Leader, Namoi Valley Independent, Mudgee Guardian, Milton Ulladulla Times, Manning River Times, Maitland Mercury, Newcastle Herald, Illawarra Mercury, Ballarat Courier, Batemans Bay Post, Bathurst Western Advocate, Bega District News, Central Western Daily, Coly Point Observer, Daily Liberal, Eastern Riverina Chronicle, Goulburn Post, Great Lakes Advocate, Inverell Times, Katherine Times, Lithgow Mercury, Macleay Argus, The Armidale Express, The Ararat Advertiser, The Advocate (Hepburn), The Advocate (Burnie), The Border Mail, The North West Star, The Stawell Times-News, Wagga Wagga Daily Advertiser, Walcha News, Warrnambool Standard, Wimmera Mail Times, 7 News, Yass Tribune, Tenterfield Star, Port Macquarie News, Avon Valley Advocate, Bendigo Advertiser, Blayney Chronicle, Blue Mountains Gazette, Cootamundra Herald, Cowra Guardian, Eyre Peninsula Tribune, Harden Express, Kingscote Islander, Leeton Irrigator
ABC Radio National – Breakfast (interview with Gladys Berejiklian disputing FBEU claims of budget cuts)
The Big Smoke
ABC Canberra and ABC Hobart
7 News online
2SM – also aired across 2HD (Newcastle), 2TM (Tamworth)
Doorstop:
  Sydney Morning Herald (print) – also online at SMH, The Age, Brisbane Times, WA Today
  Channel 7 – The Daily Edition (live from doorstop) – aired across Channel 7 Sydney, Melbourne, Darwin, Brisbane, Perth and Hobart
At our doorstop yesterday, we provided the journalists with a handout detailing the budget cuts to FRNSW. You can find that information here: Budget Cuts FRNSW.
In Solidarity,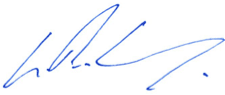 Leighton Drury
State Secretary
You can download a copy of this sitrep here.