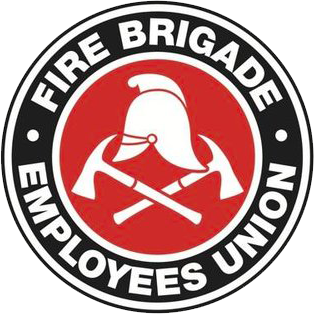 Strength in unity since 1910
SitRep 6/2021
February 12, 2021
COVID-19 Update
Underpayments for Retained Fixed
Meal and Refreshment Allowances Back Paid
Fix Our Fire Service: State of the Stations
FBEU State Committee Elections
COVID-19 Update
COVID-19 restriction levels are being updated effective 1800hrs tonight, Friday 12 February 2021:
All Zones are to adhere to Level 1 in the attached document.
We are continuing to monitor any developments closely and work with FRNSW to ensure the safety of members and the community. Despite a recent period without community transmission, personal and workplace hygiene remain a priority and practices should be maintained.
Information on new case locations and accompanying advice can be found on the NSW Government Website.
Underpayments for Retained Fixed
It's taken a few months but we've now rectified underpayments for eight Retained firefighters in Region South who worked to cover a prolonged staffing shortage during the 2019-20 bushfire season. Thousands of dollars will be back paid to these members in the next pay cycle.
It's a great result for FBEU members who knew their rights and stood up for them with their union backing them in. It's also a reminder to check your payslip and be aware of your award conditions. If you have any questions about your pay, contact your union.
Meal and Refreshment Allowances Back Paid
FBEU members at a regional, retained station in Region West 3 have recently been paid for meal and refreshment allowances going back some time. With the leadership and support of their station delegate, members identified 22 longer duration incidents over the preceding 14 months for which allowance claims were overdue with individuals owed between $150-$400 in entitlements.
It challenged a prevailing culture which had them believing their claims wouldn't be approved.
Allowances should not be dependent on the discretion of a supervisor. They are fair compensation paid by the employer to eligible firefighters to support our welfare on the job, acknowledging the various and unique emergencies that we face as the premier emergency service in our state.
The FBEU encourages all members to identify and submit all allowances and claims due to them – the claim system is a reasonably simple one to use. If you are experiencing issues with allowances at your station, speak with your delegate or organiser.
Fix Our Fire Service: State of the Stations
Having worked to build structures to allow us to organise and campaign together, we launched the first part of the Fix Our Fire Service: State of the Stations Project last week – a state-wide audit of all fire stations in NSW.
This project has been in planning for many months. Members clearly face issues in many stations across the state but FRNSW has been unable to secure significant investment from the NSW Government to tackle the major issues we face in our workplaces each day.
The audit will allow us to identify how broad and how bad the issues are so we can work together to make things better.
Delegates have been discussing the audits in their Zooms and HSRs have also had FBEU briefings. We've had a really positive response so far with audits already coming in.
It's important that we get one audit done at each station. If you have multiple delegates/HSRs based at your station, please talk together to have just one person submit the audit. If any delegate or HSR did not receive the email about the audit, you may need to update your email address with the Union at office@fbeu.net.
You can grab all the info you need from your organiser – get in touch:
Max Murphy – Regional West, Metro West, MS3 – mmurphy@fbeu.net 0408 617 217
Georgie Slater – Metro North, Regional North, ME3 – gslater@fbeu.net 0417 924 151
Jonathon Wright – Metro South (excl. MS3), Regional South, ME 1 and ME 2 – jwright@fbeu.net 0419 753 305
If you don't have a delegate at your station, speak with your organiser to make a plan to get your audit done and to elect a delegate. The audit is just the beginning of the project and we need to make sure we have a go-to person in each station as we progress. 
FBEU State Committee Elections
A reminder that the roll of voters (financial members) closes this Tuesday 16 February 2021. Contact the Union Office if you need to check your status or update your address. You'll find the full election timetable here.
You can still update your address details after the close of rolls. We need your current address on file to ensure you receive your voting materials. Contact the Union office at office@fbeu.net or use this form to update your address.
In Unity,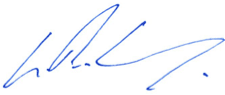 Leighton Drury
State Secretary
You can download this SitRep here.