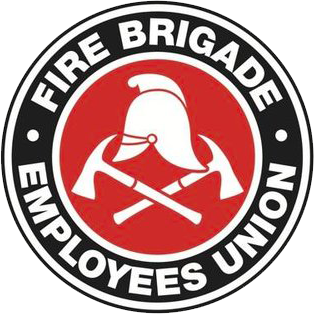 Strength in unity since 1910
SitRep 10/2021
March 12, 2021
Budget Estimates
SO Reliever and Filling Country Vacancies Dispute
Review of LF and SO Promotional Programs
State of the Stations Audits
FBEU State Committee Elections
Budget Estimates
Both the Minister for Emergency Services and the Commissioner of Fire and Rescue NSW fronted Budget Estimates today, responding to questioning from Members of the Legislative Council. It's an opportunity to learn what decisions are being made or not made and why, and what effect that has.
At the time of writing this SitRep, Budget Estimates is still going and likely will continue past 1700hrs today. We'll report back more fully on what we learned next week.
SO Reliever and Filling Country Vacancies Dispute
We've filed a dispute in the NSW Industrial Relations Commission this week regarding:
FRNSW placing SO Reliever positions at a zone office and
FRNSW not filling vacancies in country areas
A zone office is not an appropriate workplace for an operational relieving Station Officer to be based. It does not hold the appropriate amenities and decontamination areas to accommodate an operational firefighter.
Tied to this dispute is the lack of recruitment to long term vacancies across some country areas. FRNSW has left some positions vacant for 18 months, filling them with relief work or overtime. The Award is quite clear when it comes to filling vacancies in country areas and FRNSW is not complying.
The matter is listed in the IRC for next Tuesday 16 March 2021. We will provide you with a further update after the proceedings.
Review of LF and SO Promotional Programs 
We all know that there are a number of issues and inconsistencies surrounding both the Leading Firefighter (LF) and Station Officer (SO) promotional programs. The FBEU Promotional Pathway Working Group has been looking at ways that they can be improved.
The focus of the working group has been the:
Overall case management of the recruitment process
LF knowledge test – how it's held and the quality of the questions
Relevance of the testing tools chosen
Lack of clarity around the portfolio submitted for progression to SO
We will be looking to meet with FRNSW on these issues in the coming weeks and will keep you updated as meetings take place. 
State of the Stations Audits
We've had a great response to the State of the Stations audits and more continue to come in daily. We want one from every station so please have a conversation with others to check that your station's audit has been completed.
We are aware that FRNSW is currently doing its annual inspections of stations. HSRs and other members may be involved with these and we encourage you to complete it. However, doing the FBEU audit as well is going to be especially helpful. Not only will it allow us to understand the nature and breadth of the issues but also to campaign and advocate to fix them.
If you need assistance or want to check if your audit has been done, please get in touch with your organiser.
Max Murphy – Regional West, Metro West, MS3 – mmurphy@fbeu.net 0408 617 217
Georgie Slater – Metro North, Regional North, ME3 – gslater@fbeu.net 0417 924 151
Jonathon Wright – Metro South (excl. MS3), Regional South, ME1 and ME2 – jwright@fbeu.net 0419 753 305
FBEU State Committee Elections
Nominations for State Committee of Management close next Monday 15 March. Completed nominations must be received by the Returning Officer, NSW Electoral Commission by no later than 1700hrs that day. Nomination forms are available on the NSW Electoral Commission website here as well as the FBEU website here. 
If you have any questions, please contact the NSW Electoral Commission at ballots@elections.nsw.gov.au or the Union Office at office@fbeu.net.
In Unity,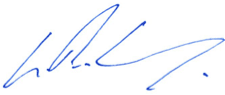 Leighton Drury
State Secretary
You can download this SitRep here.