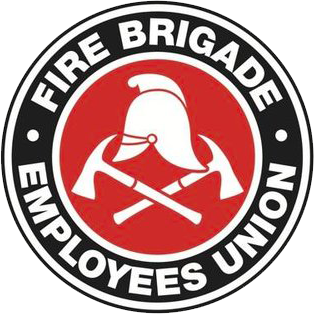 Strength in unity since 1910
SitRep 18/2021
April 16, 2021
CODE RED – Central Coast proposed changes to staffing and appliances
Retained Pagers Being Activated
Anzac Day Public Holiday
FBEU State Committee Election
May Day Events – Registrations Open
CODE RED – Central Coast proposed changes to staffing and appliances
I have been in regular discussions with the Central Coast Sub-Branch Secretary and members on the Central Coast for months now, regarding the Department's proposed changes to staffing and capabilities on the Coast.
I should note that throughout this process, the FBEU has not been consulted, and our members have been left frustrated and confused with what might be happening to their work and their stations.
This is not the right way for the Department to operate. The Union and its members need to be part of major decisions that affect hundreds of members.
Station preference form – CODE RED INSTRUCTION TO MEMBERS
In recent days, the Department has been asking members to complete a form, noting what stations they would like to be placed at. Following feedback from members, the FBEU believes that this form is premature, and assumes agreement on the proposed changes.
We have written to FRNSW asking them to cease requiring members to fill out this form. You can read the letter here. In the meantime, we are directing members to NOT fill out this form.
I am working with Central Coast Sub Branch Secretary Mick Stone to get answers and to make sure these changes work for Central Coast members and your communities. We will keep you updated.
If you have any questions, please contact the CCSB Secretary Mick Stone or office@fbeu.net.
Retained Pagers Being Activated
We are aware of some instances where Retained staff have had their pagers set off for a "test call" or some other such reason and are then told not to attend the station and that they are not entitled to pay.
This is a reminder to members that anytime you are turned out via RTAS (phone ringing) or your pager being activated, you are entitled to attend the station and be paid for that attendance.
If you hear anything that goes against this, please speak with your delegate, organiser or the Union Office.
Anzac Day Public Holiday
Anzac Day falls on Sunday 25 April this year and has not been gazetted as an additional public holiday on the following day, Monday 26 April. If members work on either Sunday 25 April or Monday 26 April, neither consolidated leave for Permanent staff nor overtime for Retained staff will apply.
May Day Events – Registrations Open
Register yourself, your crew and/or your family members for this year's May Day marches below. We'll provide more details about locations, events, and after events as they come to hand. 
Parramatta: 1030hrs Saturday 1 May 2021. Marching to Willow Grove. Register here.
Newcastle: 1000hrs Saturday 1 May 2021. Hamilton, Newcastle. Register here.
Wollongong: 1000hrs Saturday 1 May 2021. Lowden Square (next to Wollongong Station). Register here.
If there is a May Day event in your town and you would like support to organise a FBEU contingent, please get in touch with your SCOM Rep, organiser or the Union Office at office@fbeu.net.
FBEU State Committee Election
Polls close at 1700hrs Thursday 29 April 2021. If you have not yet received your voting materials, contact the NSW Electoral Commission as soon as possible via ballots@elections.nsw.gov.au.
The list of candidates should be displayed on the noticeboard in your station/workplace.
You can find more information on the candidates on the FBEU website here.
In Unity,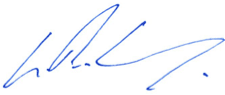 Leighton Drury
State Secretary
You can download this SitRep and Code Red here.