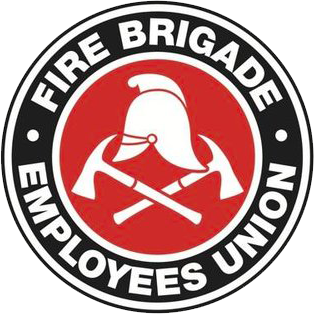 Strength in unity since 1910
SitRep 19/2021
April 23, 2021
CODE RED – CAFS Aerial Pumpers
Medical First Responder Call
Retained Working Group
May Day Events – Registrations Open
FBEU State Committee Election
CODE RED – CAFS Aerial Pumpers
Members would be aware of the issues surrounding the roll out of the new CAFS Aerial Pumpers. In SitRep 17/2021, we outlined the safety concerns that members have with this roll out which continue to go unresolved.
The FBEU has written to Assistant Commissioner Jeremy Fewtrell twice in the last fortnight to seek clarification as to the number of operators required on these appliances and we have only received a reply letter today. In this letter, the Department has continued to hold the view that they want only 2 qualified operators to operate this appliance and that Station Officers should not receive the relevant competency. This is at odds with the feedback provided by impacted Health & Safety Representatives and workers during consultation. It is also contrary to the Department's obligations to train the supervising worker as per NSW Work Health and Safety Regulation.
These CAFS Aerial Pumpers will be the most complicated appliance in operation and are "new work". As such, there is no existing policy within FRNSW that states the number of operators there should be. The FBEU is unable to agree to the current proposed training package as the training needs to reflect the fact that there should be 3 operators. The Department wants to begin training next Monday 26 April 2021 without the above concerns being resolved.
Effective immediately, all members are instructed to not accept the CAFS Aerial Pumper at any fire station and to not be involved in any facet of training related to these appliances until such time as:
All Permanent firefighters stationed at the stations set to receive these appliances are qualified and trained.
The Department declares through an In Order that the minimum number of qualified operators for these appliances is 3.
The Department agrees to deliver the relevant training and qualification to the permanently attached Station Officer in accordance with NSW Work Health and Safety Regulation.
All relevant safety issues are resolved to the satisfaction of the elected Health & Safety Representatives.
I rescind the Code Red issued on 31 July 2020 and issue the above in its place.
Medical First Responder Call

Throughout the failed consultation period of FRNSW's PAD proposal, FBEU members and officials raised serious concerns about the legitimacy of the proposal and the need for meaningful discussion regarding training, equipment, greater support structures, and remuneration if the proposal is to proceed. In addition to this, the FBEU states that the proposed work is new and contrary to the Award. This is currently under dispute in the IRC.
It will alarm members to know that a FRNSW crew were this week asked to attend an incident involving a seven-year-old child struggling to breathe. The crew were turned out as a 'concern for welfare' and attended as medical first responders. Ambulance were under resourced and unavailable, putting Comms members in a position where they had no other option but to turn out our members. This is unacceptable.
The crew did their utmost with the training and equipment provided by FRNSW, caring for the patient until ambulance arrived. They acted in a diligent and professional manner, and we understand that the patient will make a full recovery. After clinical assessment from the ambulance in this incident, it appears that the patient was suffering from a potential seizure.
FRNSW may say we are prepared for anything but firefighters are not prepared to be paramedics, just as paramedics are not prepared to be firefighters.
This incident raises the following serious concerns which were previously tabled in consultation meetings with FRNSW last year:
No crew bar a CFR station should currently be turning out to these calls, especially while PAD is in dispute.
FRNSW say they will carve out four specific non-breathing calls which members will be able to respond to with BLS. Clearly, this is not the case. No one knows what they're getting until initial clinical assessment is undertaken by ambulance or a doctor. Regardless, this incident is a clear example of why BLS is not sufficient.
Even if this was a genuine PAD 1A call, the crew in question was equipped with a model defibrillator which the manufacturer says cannot be used on a child under eight years. There are 700 of these in circulation at FRNSW, with a 10-year shelf life and no budget or plan to replace them in the immediate future.
These calls put undue stress and pressure on members, from Comms operators to crews on the ground.
This incident is a clear demonstration of FRNSW's inability to protect our members and those in the community. It raises serious concerns about the creep of medical work into our jobs across NSW. And most concerningly, it clearly shows that the NSW community is being put at risk by the lack of appropriate emergency services available when they most need them.
The FBEU has:
Been in touch with the affected members and delegates at the station and in the local area.
Had discussions with and supported HSRs who are making representations to the PCBU about this incident and related matters.
Relisted the PAD matter in the IRC – there has been a clear breach of the status quo in this dispute.
Written to FRNSW to seek an urgent investigation of this incident and the related issues.
Met with the Shadow Health Minister, Ryan Park MP, to discuss the serious under-resourcing of emergency services and the issues faced by firefighters in responding to medical calls.
Issued this media release and spoken with a variety of news sources.
More to follow on this in due course.
Retained Working Group
Following on from Sitrep 12/2021, the FBEU Retained Working Group recently met with representatives from FRNSW including GARTAN experts. The meeting was run by our Industrial Officer, who also works as a Retained firefighter, was attended by both Retained representatives on SCOM, and was driven by our Retained Working Group members.
It was great to hear from all involved that the meeting was both positive and productive, and an important opportunity to raise some of the issues Retained face with their work and the systems meant to assist them.
FRNSW committed to investigating and fixing several outstanding issues, and the Retained Working Group agreed to pursue other issues through the Training Review Committee and the next Award round. Well done to all involved.
May Day Events – Registrations Open
Just one week to go! Register yourself, your crew and/or your family members for this year's May Day marches below. We'll provide more details about any after events shortly.
Parramatta: 1030hrs Saturday 1 May 2021. Assemble Prince Alfred Square. Register here.
Newcastle: 1000hrs Saturday 1 May 2021. Assemble 0930hrs at Hamilton Station car park, Newcastle. Register here.
Wollongong: 1000hrs Saturday 1 May 2021. Assemble Lowden Square (next to Wollongong Station). Register here.
We will contact all those who have registered next week with meeting points and additional information about each of the events. We will endeavour to have t-shirts for all those who have registered available on the day.
Any questions, please speak to your SCOM Rep, delegate or organiser.
FBEU State Committee Election
Polls close next week at 1700hrs Thursday 29 April 2021. Counting begins at 0900hrs Friday 30 April 2021. Once results are ratified by the Electoral Commission, they will be sent out in a SitRep.
Any issues or enquiries should be directed to the Electoral Commission via ballots@elections.nsw.gov.au.
In Unity,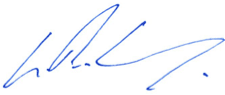 Leighton Drury
State Secretary
You can download this SitRep here.