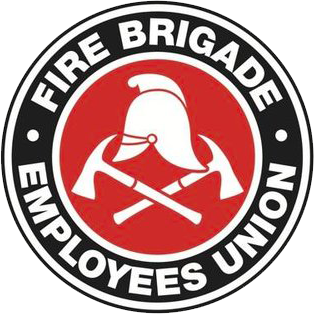 Strength in unity since 1910
6 August Retained Pager Update
August 5, 2021
RETAINED PAGER UPDATE
In SitRep 28/2021, we outlined several concerns with the new pager system proposed by FRNSW for Retained staff.
Since then, seven stations have been trialling the pagers and giving us their feedback. We have had two meetings with FRNSW where these concerns have been raised.
The major concern we're getting from members is that moving away from mobile phones is a step backwards and will lead to problems with turning out in different circumstances. We asked FRNSW to consider an alternative phone-based alerting solution and they have committed to investigating this and getting back to us within a week. We will review their response to this request and give a further update in next week's SitRep.
We also queried why no Retained were consulted prior to the pagers being purchased, or are on the steering committee. We asked for a Retained to be put on the committee going forward. There was no clear reasoning as to why Retained staff were not consulted prior to now, but FRNSW are considering our request for a Retained member on the committee.
We are pleased to confirm that there is mutual agreement that the GPS functionality within the pagers will NOT be turned on and will not be utilised in any way going forward. This is an important win for the privacy of our members and in ensuring that your employer doesn't overreach into your personal life.
We also discussed problems with some staff with battery life due to 4G signal problems, which are being looked at by the manufacturer.
It is also worth noting that the FBEU does not support the attending/not attending function of the device, as it will increase response times while staff sit and select their status prior to responding. Our priority is staff on seats on a fire truck, which should also be the priority of FRNSW. You spend time doing your GARTAN Availabilities, which is what FRNSW can and should use to determine whether sufficient staff will be responding to a fire call.
To all staff currently trialling the pagers – please continue to pass on your feedback to Industrial Officer Giacomo Arnott at garnott@fbeu.net. Be sure to fill out the survey sent out to you by FRNSW. We understand that phone responses are being turned off as part of the trial. At this stage, it is important to allow that to occur so we can identify issues with that process and pass that back on to FRNSW.
If you don't yet have the pagers and want to pass on any concerns or thoughts, please also contact Giacomo at the above email address. Your feedback will inform the FBEU's response to this proposal, and we will not be agreeing to the wider rollout until our concerns – your concerns – are addressed.