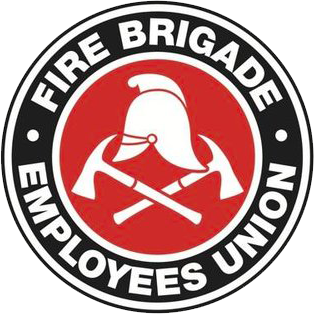 Strength in unity since 1910
MAINTENANCE OF FBY 807
March 11, 1998
Members attached to No. 24 Station would be aware that Departmental management have crticised firefighting staff for the apparently poor state of repair of 24's turntable ladders. The offending report reads that "it appears that lack of routine in-station preventative maintenance, such as has previously been carried out by station crews for many years is a significant factor."
The maintenance of pumps, aerials and the like is not the responsibility of this Union's members. In fact, the Department should consider itself lucky that we even wash their vehicles, let alone carry out "routine in-station preventative maintenance"!
The Union condemns the Department for its misdirected criticism, and will now be conveying its protest to management in the strongest terms. The Brigades' fleet problems are many, and are well known, but we as a Union aren't about to shoulder the blame.
Accordingly, members are instructed not to field or respond to any questions concerning the maintenance of Departmental vehicles, and no reports or similar correspondence is to be submitted on the matter. If approached to do so, members should politely advise management of this, and that all questions and/or correspondence should instead be directed to either of the Union officials whose signatures appear below. This instruction is to remain in force until further notice from State Committeeperson, North.
Chris Read                                                      Peter Newton
State Secretary                                          State Committeeperson, North
Wednesday 11th March, 1998