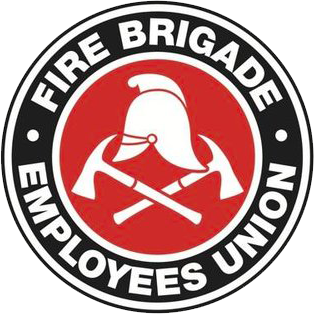 Strength in unity since 1910
General Update
January 14, 2005
Inside this notice:
Recycled water
Members stopping traffic
Duty wear trousers
ICMS
We are conducting a trial
APHEDA – update on appeal
Recycled Water
This week the media reported on the risks associated with recycled water. Residents of Glenwood and Kellyville became ill after recycled water was accidentally pumped into the potable water reticulation system. Not only did they experience nausea and bouts of diarrhoea, others complained of rashes and skin irritations.
Despite Union representatives being assured by Sydney Water and the Department that monitoring systems would identify cross contamination shortly after it occurred, it took a resident to complain about his 'water tasting salty' for the problem to be identified.
The Department has contacted the Union again seeking our agreement to use recycled water, however they, nor Sydney Water nor NSW Health, can provide the guarantees that firefighters wont be exposed to the same health risks mentioned above.
The Union stands by its ban on the use of Recycled Water, except to save life, until these guarantees can be made and firefighter safety is considered.
Members Stopping Traffic
A ban notice was issued to members at City of Sydney fire station this week, however all members should be made aware that members are being directed to stop on coming traffic when appliances are being reversed into fire stations.
This practice is highly dangerous, particularly in high traffic areas like the CBD.  
The Union has serious OHS concerns regarding this practice and as such members are instructed that they are not to step out onto the road to stop traffic for the purpose of reversing appliances.
Duty Wear Trousers
A recent practice by NSWFB Senior Management has seen firefighters scrutinized for having in excess of the initial issue of 2 pair of the current approved Duty Wear Trousers. Many have also been asked to await assessment of faulty or damaged trousers until viewed by Senior Officers.
These trousers are an integral part of authorized PPE and it is not only logical but essential that firefighters have adequate numbers to last throughout a set of shifts. It is also imperative that the condition of these trousers provides adequate protection from hazards.
Therefore the Union advises firefighters that a minimum of 4 pair in good condition should be maintained by each and every firefighter. Should management try to prevent the supply of adequate pairs of Duty Wear Trousers, firefighters who find themselves without Duty Wear trousers in clean and serviceable condition are to refuse operational duties until the situation is rectified.
ICMS
The Department has again breached an agreement regarding the implementation of ICMS. At a meeting held in October 2004 the Union agreed to lift its ban on the implementation of Stage 1 of ICMS on the understanding that further consultation would occur before the Stage 2 of ICMS was introduced – ie the use of the ICMS board at incidents.
The Union agreed that members could start using the ICMS tags on their appliances however further consultation had to occur regarding the use of the boards on the fireground. A number of issues are still to be resolved, particularly the minimum rank of firefighter used to manage the system and the training necessary.
Due to the failure of the Department once again to consult, the Union is banning the use of ICMS boards at incidents until further notice.
We are conducting a trial…
The Department have adopted a new tactic in an attempt to slip new projects into stations without the Union's agreement. They conduct a trial, without consulting the Union, and when it is up and running they write to the Union to claim how successful and enjoyable members have found the trial.
This is the case currently with the trial of electronic Pre Incident Plans. The Union did not agree to this trial however the Department has gone ahead with it anyway, and we can't wait to hear how wonderful it has been.
To avoid this problem in the future, members are instructed not to participate in any trials until they have notified the Union to check that it has been agreed to, this will include the trial of electronic PIP's.
APHEDA Update on appeal
As at 13/1/05 Union Aid Abroad – APHEDA has already received donations totaling $245,000.
For more information on the work being carried out in these regions please go to the Union Aid Abroad – APHEDA website on http://www.apheda.org.au/
How to donate
·         Ring 1800 888 674 (free call) or (02) 9264 9343 between 8:00am and 6:00pm
·         Ring 0409 047 353 any time, day or night, 7 days a week
·         Visit the Union Aid Abroad – APHEDA website on http://www.apheda.org.au/
·         Mail a cheque to APHEDA, Level 3, 377 Sussex Street,  Sydney  NSW  2000
·         At any National Australia Bank.  Please specify the APHEDA – Union Aid Abroad Appeal, BSB Number is 082024  Account Number is 57 877 0001
(Any donation over $2 to APHEDA Overseas Projects is tax deductible. APHEDA's ABN is 76 425 451 089.  Authority to Fundraise CFN12752)
Craig Harris
Acting State Secretary