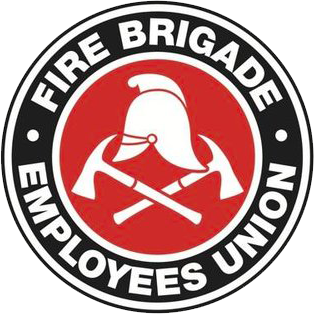 Strength in unity since 1910
SITREP 39/2011
October 7, 2011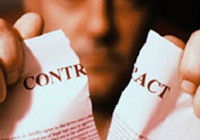 Inside this issue:
Update on Alternate Duties terminations
Mental Health Month – Website update
Yes, tea and coffee are still refreshments – Part 2
Update on Alternate Duties terminations
The threat of statewide industrial action last Friday afternoon forced the Department to reconsider its planned terminations of permanent members on alternate duties on 20 October, agreeing instead to Union demands that none of the affected members will be sacked for at least another month while negotiations continue. The Department also agreed to negotiate over the assessment of claims for members not yet subject to medical retirement and the availability of alternative duties positions – both issues which management had repeatedly refused to discuss over the preceding fortnight.
The Department complained about the Union's use of "unhelpful and unprofessional" deadlines to force that agreement, but it is becoming increasingly obvious to the Union's negotiators that patience and reason has little or no sway with contemporary Departmental management. As it stands we've bought our members some more time, but this dispute remains far from resolved. More to follow.
Mental Health Month – Website update
As part of Mental Health Month the Union has launched a new webpage with mental health resources. The page includes fact sheets and links to support organisations and hotlines.
Members are encouraged to check out these resources and explore the online network of mental health support. There are also online forums through sites such as Australian Men's Shed Association and depressioNet and during October many of these organisation are holding free community events across NSW. Just go to www.fbeu.net and click on Mental Health Month at the top of the screen.
Yes, tea and coffee are still refreshments – Part 2
Management has triggered another unnecessary dispute by trying to recoup refreshment allowances from members who were not provided with tea and coffee. The dispute was before the IRC yesterday.
Firefighters have been entitled to tea, coffee and biscuits as fireground refreshments for more than 70 years.  No longer, according to the Department.  Why? Because tea and coffee are diuretics that are counterproductive to the hydration needs of firefighters.  This argument is ridiculous on two fronts.
First, the Department's own Hydration and Nutrition Policy (In Orders 2008/23) states, "moderate use (3-4 cups a day) of caffeine-containing beverages such as tea or coffee…poses no risk to hydration status".  Second, the Department's position fails to recognise that fireground refreshments are not just about hydration and OH&S, they're also about improving our amenity in otherwise uncomfortable work environments. Ask any member who has attended a roadside incident at 0300 hrs in June what they'd prefer – a hot cuppa and a biscuit, or a Powerade and a fruit cup – and the answer is obvious.
SITREP 13/2009 and the Union's Meals and Refreshments Guide (see website) both confirm that the refreshment allowance is payable if tea and coffee and hot water is not provided. Members who believe they are entitled to the allowance but are refused payment should contact the Union.
Darin Sullivan
Acting State Secretary and President