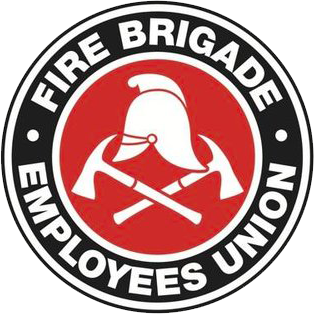 Strength in unity since 1910
SITREP 23/2012
June 8, 2012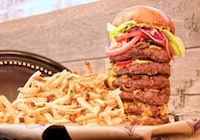 In this issue:
SGM and Workers Comp Rally – next Wednesday 13 June
Incident Ground Meal Guide banned
16 hours maximum – it's the law
SGM and Workers Comp Rally – next Wednesday 13 June
Members are reminded of the Special General Meeting to be held next Wednesday 13 June commencing 10.30am at the Union office. The full SGM agenda is available on the Union's website, and includes motions on notice on secondary employment policy, incident meals and refreshments and the Government's attack on workers compensation. The workers compensation rally outside Parliament House will follow at 12.30pm.
Incident Ground Meal Guide banned
In a move which surprised everyone (including the Assistant Commissioner responsible), FRNSW's contract fireground caterers, Stix, last week pulled the plug. It seems their contract with FRNSW actually ran out some time ago but nobody in the Department knew.
The Department responded to this embarrassment by urgently issuing a new "Incident Ground Meal Guide" for the ordering of fireground meals. Unfortunately this new Guide opens up as many questions as it answers, not least being why and/or how Incident Controllers should be expected to take on this new responsibility on top of managing already complex emergency incident? It should be enough for an Incident Controller to advise Comms of the need for X number of meals and for someone else (the LSV Co-ordinator position springs readily to mind) to make the necessary arrangements.
The Union has today written to the Department to demand an explanation for the lack of consultation over the development and distribution of the Guide, and to seek proper and meaningful negotiations over both the Guide and the provision of incident meals and refreshments.
In the meantime, senior officer members are hereby instructed to remove the Guide from your vehicles and to place it at the bottom of your very deepest office drawer until further notice from the State Secretary. The Incident Ground Meal Guide is banned, effective immediately.
The Union is not flatly opposed to the concept of the Incident Ground Meal Guide. Indeed it is clear that the Department put a great deal of effort into it, but this only reinforces the stupidity of not consulting with the Union at any stage of its obviously long-term development. More to follow.
16 hours maximum – it's the law
All permanent members are reminded of Award subclause 8.11, which provides that "no employee shall be permitted to work in excess of sixteen hours straight except in the case of a call to an incident or other emergency circumstances." There have been several instances in recent times where members have been directed or permitted (both were equally wrong) to remain on duty in excess of 16 hours due to staff shortages, which some senior officers have incorrectly interpreted as an "emergency circumstance". A 1994 decision of the Chief Industrial Magistrate's Court made it clear that staff shortages do not constitute an "emergency circumstance" for the purposes of subclause 8.11.
Darin Sullivan
Acting State Secretary