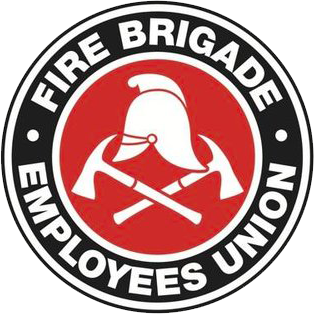 Strength in unity since 1910
SITREP No. 47/2011
December 9, 2011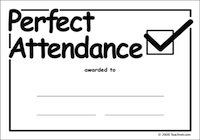 Inside this issue:
Attendance Management Policy (AMP) interviews
Union medal now on issue
2012 Membership cards and helmet stickers
Attendance Management Policy (AMP) interviews
Members will recall the lifting of the Union's AMP bans in SITREP 42/2011 following conciliation proceedings before the Industrial Relations Commission.  It appears the AMP is already back in full swing as the Union this week received numerous calls from members who had received AMP informal interview letters from the Department.
The Union is concerned that management is in some instances calling for informal interviews outside of the appropriate time frames when a threshold of sick leave hours or occurrences is reached.
The Union lifted the AMP ban on the understanding that there would be no SLANT analysis, and therefore no AMP interviews or processes regarding sick leave, between 18 March and 1 August 2011.  SLANT data between 1 August and 3 November 2011 (the date the bans were lifted) will therefore result in interviews outside the time frames allowed by the AMP for this period only.  SLANT data from 3 November 2011 onwards must still comply with the timeframes listed in the AMP.
Any member who is unsure about their standing on this matter should contact Industrial Officer Anthony Samson at the Union office for assistance.
Union medal now on issue

Members will recall that the Centenary AGM of the Union endorsed the creation of a Medal to be awarded to FBEU members of good standing with 25 years' Union membership. Commissioner's Orders 2011/22 subsequently confirmed that recipients may now wear this Union award on FRNSW uniform (see SITREP 41/2011).
The Union has now received a stock of medals and will commence presenting these awards to recipients beginning at the Union's annual Retiring Members' Function on 15 December. Arrangements for further presentations to all current and Associate members who are entitled to the award will be made in the coming months and it is intended that all 800+ presentations will be made before 30 June 2012.
2012 Membership cards and helmet stickers
2012 FBEU membership cards and helmet stickers will be posted to members' homes in the next few weeks. If you don't receive yours it will be because we don't have your current address. Members who have changed address but have not yet let us know, or simply aren't sure should complete a change of address form via the Union's website so that we can update your records and ensure that your receive your card, sticker, other Union publications and voting material.
Jim Casey
State Secretary