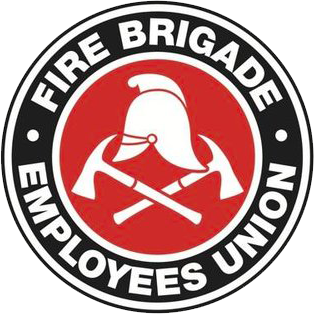 Strength in unity since 1910
SITREP 42/2011
November 3, 2011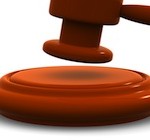 Inside this issue:
Attendance Management Policy bans lifted
Department prosecutes Union over LSV bans
2011 AGM Results
Attendance Management Policy bans lifted
The AMP bans imposed on 18 March (see SITREP 11/2011) have been lifted following a series of conciliation hearings before the Industrial Relations Commission. A major sticking point had been the Department's demand to retrospectively apply the AMP from the date of the ban, but it was eventually agreed that there will be no SLANT analysis, and therefore no AMP interviews or processes regarding sick leave, between 18 March and 1 August 2011.
While the AMP itself remains unchanged, the Union's officials are confident that the points pressed with the Department since March over the AMP's operation have not fallen on deaf ears. The Union will continue to monitor the Department's use of the AMP during the life of this Award and members should continue to follow the Union's AMP guide and to forward any letters received under the AMP. 
Department prosecutes Union over LSV bans
Despite the resolution of the LSV dispute (SITREP 41/2011), the Department is pressing ahead with its prosecution of the FBEU over the bans imposed to force it to honour its agreement with the Union.
Through the dispute we saw management closing fire stations state wide by not recalling members, and then directing crews to respond with less than safe minimum crewing. Now they appear to be looking to get square by taking legal action against your Union.
The matter will be heard in the Industrial Court of NSW on 16 December. More to follow. 
AGM results
A copy of the draft minutes of the 2011 AGM is now available to members via the Members Forum section of the Union's website. The AGM voting (including the vote from corresponding Sub-Branch meetings pursuant to Rule 51, but excluding any abstentions) on each agenda item was as follows:
4(a).    From the State Committee re: presumptive legislation – Carried (349 for, 0 against)
4(b).    From the State Committee re: Award fighting fund – Carried (432 for, 22 against)
4(c).     From the State Committee re: financial relief for members who participated in recent stop work actions – Carried (380 for, 54 against)
4(d).    From members under Rule 11(2) re: rescission of cross-crewing ban – Lost (22 for, 41 against)
4(e).     From the State Committee re: rescission of CFR/MFR policies – Carried (335 for, 95 against)
4(f).     From the State Committee re: new CFR and MFR Policy – Carried (325 for, 104 against)
4(g).    Nomination for Honorary Membership – Carried (431 for, 0 against)
4(h).    Appointment of Returning Officer – Carried (420 for, 0 against)
Jim Casey
State Secretary