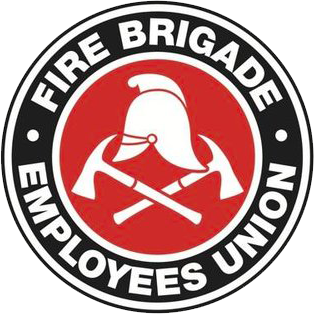 Strength in unity since 1910
SITREP 4/2012
January 27, 2012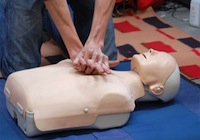 Inside in this issue:
FBEU rule changes adopted
Retained Phase 2 Training and Basic Life Support
Movement of Hazmat Van from Lithgow to Katoomba banned
FBEU Rule Changes adopted
In SITREPs 49/2011 and 50/2011, members were notified of changes to the Union's Rules adopted by the State Committee of Management. A request for a plebiscite upon the decision of the State Committee of Management, signed by at least one fortieth of the financial members of the Union, was not received by 20 January 2012. Consequently the amendments, subject to the provisions of the Industrial Relations Act 1996 and the Regulations, came into operation on that date.
As at 20 January 2012, the Union's financial membership stood at 6,319, meaning 157 signatures were required for a plebiscite. A total of 64 signatures requesting a plebiscite on changes to Rule 14 (Meetings of State Committee of Management), Rule 25 (Candidates) and Rule 51 (Sub-Branches) were received. A further 59 signatures were received on a form that failed to specify which rule changes were the subject of a request for a plebiscite, and a further 13 signatures were received after close of business on 20 January, giving a total of 136 signatures.
The new Rules include a number of modest but effective reforms to the democratic operation of our Union. Please don't hesitate to call either myself at the Union office, or your local State Committee representative, for more information.
Retained Phase 2 Training and Basic Life Support
The Union has written to the Department regarding the attachment of Basic Life Support Training to the two day Phase 2 Training Program, thus making the initial training program for Retained Firefighters four days in duration. State Committee this week endorsed the proposal on the basis that:
a) the initiative is likely to result in employee related cost savings, including but not limited to savings arising out of reduced travel costs and reduced overtime worked by instructors on the weekends, which the Union shall include in upcoming Award negotiations; and
b) the Department and Union shall develop an agreed method for measuring any savings generated out of this initiative; and
c) the four day Phase Two training shall be reviewed over the next 12 months;
and that discussions regarding point b), any associated implementation matters and the review process should commence as soon as possible with the view of reaching an agreement prior to March 2012, which is when the new program is due to commence.
Movement of Hazmat Van from Lithgow to Katoomba banned
Also at last Wednesday's meeting, State Committee banned the movement of the HAZMAT van from Lithgow to Katoomba fire station until such time that the Department liaises with the FBEU and addresses the concerns of members at Lithgow station, and that it is recognised that the move is contrary to current Departmental policy of not having dual qualification stations, for example, rescue/HAZMAT at the one station.
Jim Casey
State Secretary