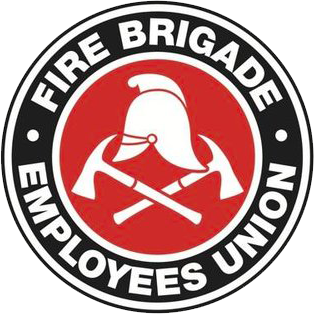 Strength in unity since 1910
DEFEND THE MUA – DEFEND YOURSELF
April 21, 1998
Last week Mr Mark Paterson, Executive Director of the Australian Chamber of Commerce and Industry (a large bosses' union), had this to say when asked whether other employers should be encouraged by Patrick's tactics in sacking a unionised workforce which refuses to accept management 'reforms':
"The waterfront has been unwilling to do it, and if there are other sectors of the economy that are unwilling to do it, this is a lesson for them."
So whilst Peter Reith keeps saying that this only happened because "wharfies are a special case" and other workers have nothing to fear, his big business mates are now confident – and even crowing – that every worker and their union is now open to the same sort of attack. Indeed, the Business Council of Australia (another bosses' union) went so far as to report that Australian workers can now no longer go to work confident that they'll still have their job at the end of the day!
If the MUA is defeated, the path will be clear for a similar attack on you when the Dept wants its own 'reforms' for the NSWFB. How about the abolition of the 10/14, the relieving system & out-duty limits, minimum staffing (ie S/O & 3), penalty rates, allowances, the introduction of compulsory fitness standards and the civilianisation and/or privatisation of Communications, Fire Safety and Training for starters?
The only real difference between you and the wharfies is this:
Patrick's had to find and train an alternative non-union workforce before it could sack the MUA's members, whereas you already have an alternative, trained, non-union firefighting organisation operating in competition with you – and keen to do your job. Think about it.
Chris Read
State Secretary
Tuesday 21st April, 1998