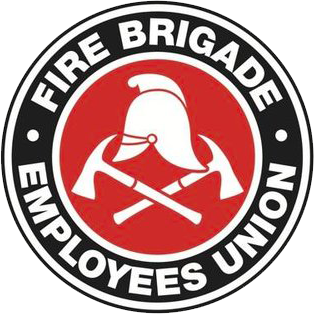 Strength in unity since 1910
UPDATE ON NZ SACKINGS #4
October 24, 1998
JUDGE SLAMS UNETHICAL BOSSES
On July 17 the Union issued a notice to all members (following on from previous notices dated May 11 and 13) which concluded by advising that "the PFU filed a comprehensive application to the Employment Court and the High Court for injunctions against the mass sackings and the mass cuts to the NZ Fire Service."
On Thursday 15th October, the NZ court decision was handed down. In summarising a very lengthy judgment, the Court found that:
The new "fire officer" positions proposed by the employer to replace the "old skill set" firefighters are NOT significantly different from existing f/f jobs;
The employer is not entitled to disestablish (ie sack) all existing firies and replace them with the new "fire officer" positions as it announced on June 26;
The Court strongly questioned the adequacy of the employers' general consultation process (ie, there was next to none!);
The employer had engaged in an unlawful threat to lockout firefighters;
There was a threat by the employers to sack all firefighters which, if carried out, would result in unjustifiable and therefore unlawful dismissals;
Further submissions will be required as to the precise form of the injunction which now needs to be made. The Judge will soon hear arguments on the matter of costs and damages to be awarded to the Union against the employer.
Surprisingly, NZ Fire Service management issued a media release shortly after the decision was handed down which claimed that their position had been vindicated, and they were going to proceed as they had previously planned! But then I suppose that's hardly surprising given the sort of industrial psychopaths we're talking about here. If there is any doubt about the fairness of that assessment, consider what the Court had to say. The Judge found that the NZ Fire Service management "did not act as a fair and reasonable employer, let alone a good or ethical one." Need I say any more?
Whilst our comrades in NZ appear to have delivered a significant blow against the attacks of the NZ Fire Service management, their struggle is obviously still far from over. ONLY their Union could, did and will continue to effectively resist the mass sacking of NZ's firefighters. FBEU members should make no mistake, their fight today will be our fight tomorrow. Stay United!
Chris Read
State Secretary Friday 24th October, 1998