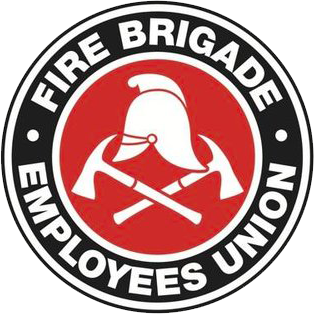 Strength in unity since 1910
General Update
November 7, 2004
Inside this notice:
Acting State Secretary
LSL quota increased
Unions ditch labor
FBEU joins Union Shopper
Members Equity – The Workers Bank
Acting State Secretary
The State Committee has appointed Senior Vice-President Jim Gillen to act in the office of State Secretary whilst I am on leave, commencing tomorrow, Monday 8 November.
Award tip re: meal allowances
Whilst the Awards provide that members are entitled to a meal (or meal allowance in lieu) if an incident extends for four hours or more, some members are now being told by Zone management that this means members have to spend four hours on the branch to qualify. This is definitely not the case. Assuming that you return directly from the fireground, the time of the incident starts when you leave the station and stops upon your return to the station. The same rationale applies to refreshment timeframes.
LSL quota increased
Continued Union agitation for an increase in the Long Service Leave quota finally paid off when last Friday's In Orders 2004/22 confirmed the quota would be adjusted. From 1 January 2005, a maximum of 30 firefighters (up from 25), 20 Station Officers (up from 17) and five Inspectors (up from four) may be absent on long service leave at any one time. The old quota had not kept pace with the increase in overall staff numbers over the past decade.
Unions ditch Labor
(From "Workforce NSW" 5/11/04)
Elements of Labor's political wing may think of its association with unions as a liability, but the feeling is apparently mutual, with the NSW Labor Council announcing it will change its name to Unions NSW in  2005. A survey of 403 union members by Auspoll a fortnight after the election  found while 49% voted Labor and 12% voted Green, nearly a third (31%) voted  for the Coalition. On a two-party preferred basis, the margin was 65% Labor and 35% Coalition. Labor Council sec John Robertson said the rebranding exercise would attract a new generation of members. "Having seen the research and particularly the attitudes of younger workers, two things are clear: they do not like politicians and they think Labor Council is a  political body," he said. NSW Labor Council's move follows the WA Trades and Labor Council's decision to change its name to Unions WA in 2000.
(Note: The Union changed its website and email addresses from the old "fbeu.labor.net.au" to the current "fbeu.net" back in 2002. See the 'It's goodbye to "labor'' notice item dated 16/7/02.)
FBEU joins Union Shopper
The FBEU recently affiliated to Union Shopper, a discount shopping service that harnesses the collective purchasing power of members to deliver cheaper goods and services.  It is 100% union owned and 100% union operated.
Union Shopper provides union members with savings on things such as:
•  Electrical and white goods
•  New and used vehicles
•  Travel and accommodation
•  Insurance
•  Computers, hardware and selected software
Here is how it works:
1.            Decide on what you want.
2.            Call Union Shopper on 1300 368 117, confirm you're an FBEU member and the brand name, model number, the best price and the store name.
3.            A Union Shopper consultant will call you back usually within 24 hours to advise you of the best price available.
4.            Place your order with Union Shopper.
The State Committee is trialing this new service over the next 12 months and all FBEU members – Permanent, Retained and Associates (ie retired members) – are encouraged to check it out and to let us know how you found it. For further information, visit the Union Shopper website at www.unionshop.org.au, or call 1300 368 117.
Members Equity – The Workers Bank
Whilst you've probably by now have heard of Members Equity, did you know that your FBEU membership entitles you to 0.25% off the already low Members Equity variable interest home loan rate (currently 6.49%)? FBEU members are eligible for this saving because our Union is affiliated (via the UFU) to the Australian Council of Trade Unions (ACTU).
Members Equity is ACTU Endorsed
"I am not usually in the business of endorsing banks but because I believe Members Equity is different, I am willing to encourage union members to try  their services.
Members Equity is 50% owned by Australian workers through the industry super  funds and it has two former ACTU officials on the Board. Members Equity actually evolved from the Superannuation Members Home Loans (SMHL) program, an  ACTU-backed initiative launched in the 1990's to provide union and super fund members with the added benefit of cheaper home loans. Super Members Home Loans  are still available exclusively to members.
There's a clear perception in the community that now is the time for a new  bank to come in – one that treats the customer with respect. Members Equity is  committed to valuing its customers by keeping banking costs low and delivering  the kind of service that's been missing from the banking industry.
What I see that sets Members Equity apart from the majors is its low-fee  approach to banking. Major banks levy their customers billions of dollars in  fees every year. Compare that to Members Equity which removed its home loan  application fee in response to customer feedback and continues to offer no  account keeping fees on any of its products.
In Members Equity, we have a financial institution that we are proud to  promote as our own, one that builds on the success of the industry super funds  and that is committed to providing union members with practical, low cost  banking services. Members Equity balances the interests of customers with its  shareholders because it is founded on servicing the needs of workers and  ordinary Australians.
Greg Combet
ACTU Secretary
More information will be circulated to stations andposted to our website shortly. In the interim, though, members can contact Members Equity directly on 13 15 63, or visit the Members Equity website: www.membersequity.com.au
Chris Read
State Secretary