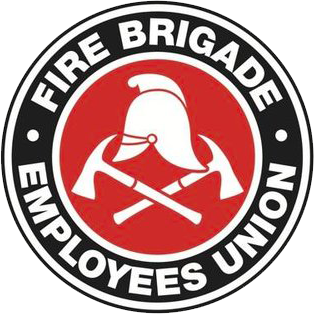 Strength in unity since 1910
Dunheved on the move, is the Department coming with us?
February 2, 2007
Dunheved Fire Station will be closed either with the consent of the Department or without it after the Union's State Committee of Management (SCOM) decided to ban firefighters from working at the station in the near future.
The Union's decision to close Dunheved Fire Station is in response to the NSW Minister for Planning approving the construction of an industrial waste recycling facility owned by Chemsal, right next door to the station despite the Union formally objecting to the facility in September last year.
The facility is designed to do a lot more than recycle soft drink cans and beer bottles. In fact it's designed to process over 5000 tonnes per year of hazardous, toxic and dangerous chemicals, including 3 tonnes of asbestos, 3 tonnes of lead and lead compounds and 110 tonnes of mercury and mercury compounds. As we continue to say, that's a dangerous mix that places an unnecessary risk upon firefighters and firefighter's families, particularly when firefighters will be working, eating, reclining and exercising next door to these lethal chemicals- 365 days per year.
Simply put, the Union will not accept its members being stationed next door to one of the biggest toxic waste facilities in the State. That's why when the Chemsal facilities doors open, the Station's doors will close. Permanently.
The SCOM decision is as follows:  "That the correspondence from the Department dated 9 January 2007 confirming the Minister for Planning's recent approval of the proposal by Chemsal Pty. Ltd. to establish a chemical waste facility adjacent to Dunheved Fire Station be received and noted, and that the State Secretary write to the Department to demand the immediate relocation of the Dunheved Brigade and further, to convey the State Committee's determination to ban all Union members from operating from the Dunheved Fire Station site immediately upon the operation of the Chemsal facility commences operation."
So far the Department has not provided firefighters with enough certainty about its plans to relocate firefighters in the area. That's despite it being inevitable that the station will need to move, particularly as its current location will put members smack bang in the hot zone, should an incident at the Chemsal facility occur.
The Union will keep members informed of developments with the Department as we find a new home for Dunheved's fire fighters. Really though, it shouldn't have come to this.
Simon Flynn
State Secretary