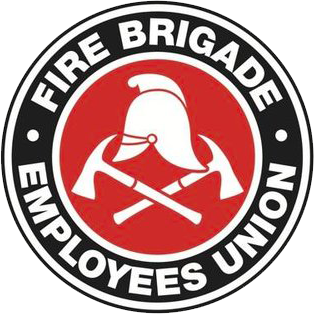 Strength in unity since 1910
Stop work protest success
July 30, 2008
Today's stop work meeting in Sydney at 'The Hungry Mile' was an enormous success with industrial action by public servants across the board making the main television news stories on all four free to air channels. The action by FBEU members was the main feature of each story with attention now again focussed on the governments offer to cut wages or reduce conditions.
The Union was again in court talking about our wage claim and further meetings have now been scheduled for early next week and we are due back in court again on Thursday August 7th. Immediately prior to the stop work meeting two major fires broke out in Sydney and members in attendance at the stop work meeting gave a round of applause for those comrades tied up in fighting the fire and unable to make it into the stop work meeting.
Negotiations have now reached a very sensitive stage and the Commissioner is now actually attending hearings in the court. In addition Unions NSW has agreed to facilitate a series of additional meetings into the immediate future.
Those members who attended the meeting deserve the gratitude and support of the entire rank and file. Members who did not stop work or were not working are encouraged to donate money to the Westmead Children's Hospital Burns Unit through the FBEU's  Fire Brigade Employees Credit Union account.
Simon Flynn
State Secretary