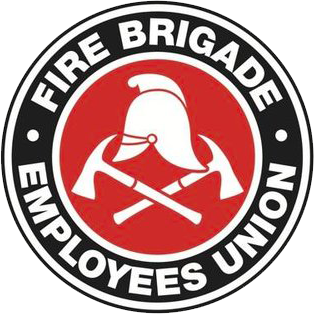 Strength in unity since 1910
All permanent members in the GSA to stop work
January 25, 2008
The State Committee of Management has today resolved to call an urgent stop work of permanent members effective at 1100 hours today to hear a report on the current wage negotiations. All permanent members in the GSA other than those expressly exempted below are therefore to stop work in time to attend today's stop work meeting which is being held at Hickson Road (the Hungry Mile), Sydney (UBD Map 1, G7).
Exemptions:
The only permanent members exempted from this stop work action are:
1.
Executive Officer members (ie Superintendents and above);
2.
Members attached to primary rescue stations within the GSA;
3.
Members staffing major aerial appliances (only); and
4.
Members attached to Sydney Comms .
The members listed at points 1 to 4 above shall remain available together with our retained members in order to maintain an emergency response capability across the state.
Members are to take their appliances:
1.
Because it is the most responsible course of action to take, allowing members to respond if necessary immediately following the meeting; and
2.
For the very reason that the Department does not want the appliances taken, being the visual impact of 80 appliances in Hickson Road.
Simon Flynn
State Secretary