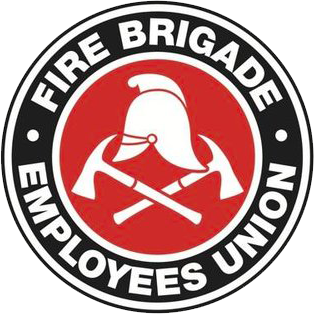 Strength in unity since 1910
Media release – Fire risk in NSW
October 21, 2011
MANAGEMENT RENEGES ON AGREEMENT, CLOSES FIRE STATIONS ACROSS THE STATE
The union representing professional fire fighters is desperately trying to hold Fire and Rescue NSW (FRNSW) to an existing agreement providing light duties positions for injured firefighters who are unable to perform operational duties.
Fire Brigade Employees' Union (FBEU) NSW Secretary Jim Casey said FRNSW management seemed determined to force an industrial dispute, upping the ante overnight by closing 25 fire stations across the state rather than pay fire fighters overtime to keep them open. 
Alarmingly, management also issued instructions to some stations that were open, that fire crews must attend emergencies with unsafe manning levels on trucks.
"This dispute has arisen because management has trashed an agreement that was lodged at the industrial commission, to have injured fire fighters perform light duties and drive Logistic Support Vehicles (LSV's) to major incidents."
"This is useful work these injured workers could contribute, it seems management prefers to throw them on the scrap heap."
Mr Casey said that the department seemed hell bent on escalating the dispute.
"Our minor industrial action yesterday was designed only to hurt the departments hip pocket.  Management has chosen to compromise public safety by closing stations and compromise worker safety by ordering crews to attend fires with unsafe staffing levels."
"The solution to this dispute is very simple.  We will lift our bans as soon as FRNSW honours their agreement.  The decision at the Industrial Relations Commissions failed to address the fundamental issue here, which is that FRNSW are walking away from an agreement negotiated in good faith."
Media enquiries please call FBEU NSW State Secretary Jim Casey on 0419 267 555 or State President Darin Sullivan on 0422 436 044