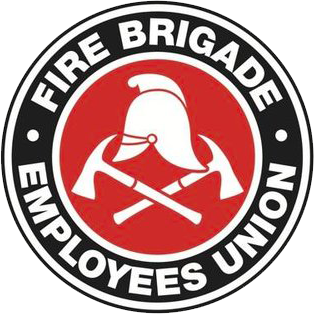 Strength in unity since 1910
SitRep 16/2022
March 25, 2022
COVID Update
On Tuesday, the FBEU met with FRNSW to discuss measures to combat the increasing number of COVID-19 cases that are concerningly prevalent within the community. Both parties agree that the Rapid Antigen Testing Program has been successful and has aided in reducing the spread of COVID-19 to Firefighters arriving and departing from shift.
The FBEU and FRNSW agree that continuing to be vigilant with the current testing model is the best way to keep COVID-19 out of fire stations. To keep yourself and your colleagues as safe as possible, Firefighters MUST continue to Rapid Antigen Test prior to entry of any FRNSW premises. Those that refuse to partake in the Rapid Antigen Testing Program will be required to wear a mask at all times, this will provide your colleagues protection against possible COVID-19 contamination. Further to this it is strongly recommended masks be worn when out in the community.
FRNSW Reject Systematic Approach to Address Neglect of Stations
For almost a decade we've seen little investment in our existing stations and minimal attempts from FRNSW to secure significant capital from State Government to appropriately invest in our worksites. The extent of this disrepair is best documented in Members recent worksite audits as part of the FBEU Fix our Fire Service campaign.
Interstate, many brigades have progressed these issues, ensuring Firefighters have the things they need to get the job done safely.
Reaching new levels of reckless neglect, FRNSW this week rejected FBEU attempts to collaborate on a state-wide and systematic approach to incorporating these issues into annual FRNSW worksite inspections. We have been told that FRNSW are too busy and that if these concerns are escalated, FRNSW will be forced into closing stations.
The FBEU are seeking an urgent meeting with Emergency Services Minister Steph Cooke to address these concerns.  In the Ministers own electorate, we have stations fighting for working showers to decontaminate after incidents. 
Statutory Declarations and Sick Leave
At the start of the pandemic, the Department changed their policies to allow Firefighters to submit sick leave forms with statutory declarations rather than a medical certificate, if the Firefighter was unable to book in to see a doctor.
Without consultation, this policy was changed in the last couple of weeks, with Firefighters being told that a medical certificate is now a requirement for sick leave. We have confirmed with the COVID IMT that this policy reversal was premature, and we are pleased to report that you can still apply for sick leave using a statutory declaration. We think this should remain in place even after the pandemic and will push that point with the Department.
We also remind all Members that Stat Decs can be witnessed by any class of person outlined in the Commonwealth statutory declaration approved witness list which you can find here. This is only in place until 1 January 2023. Importantly, this list includes "permanent employee of a state or territory, or a state or territory authority, with 5 or more years of continuous service, other than such an employee who is specified in another item of this Part". This includes Fire & Rescue NSW Firefighters.
We will keep you updated if there are any changes in this space.
2022 Sub-Branch Election – Stage One Results
Stage One of the current round of FBEU Sub-Branch Elections for the coming three-year term 2022-2025 concluded on Tuesday 15 March, the results are viewable here. 
Operational Assurance – Is the Blue Bird Back? 
In January this year, the Department sent through several documents relating to their planned merger of several business units to create a new Operational Improvement and Assurance Business Unit.
The stated purpose of this new unit is to "extend and independently assess all elements of capability across the operational environment from a risk-based perspective".
In discussion with FRNSW this week, we now understand that this initiative looks to undercut what is a critical need for further investment in training, through the creation of two new Op Support and Assistance Commissioner roles, tasked with policing the skillset of firefighters at drills. FRNSW are giving consideration to then 'ranking' Members in an attempt to make things 'competitive'.
The creation of these new Management positions is estimated to be $446,702 per year. Members are encouraged to consider this in the current context of FRNSW attempts to remove the 28-day act-up rule, a 0.3% pay rise last year, the non-existent construction of Oran and Marsden Park Stations, aggressive plans to close 50 Retained Stations due to staffing shortages, and the distinct inaction around health and safety.
True to form, FRNSW have missed the point here. Training improvements come from investment in training, whether it be more trainers, better training facilities, and or better access to training. The FBEU know that Members are crying out for these improvements.
We are due to let the Department know our thoughts on this program by next Wednesday 30 March, so we'd like your thoughts on it too. Please contact us at office@fbeu.net with your thoughts on this proposal.
State Government Floods Inquiries
Two inquiries have been initiated in relation to the recent floods experienced across NSW. This event devastated communities and highlighted key deficiencies in response coordination and the use of FRNSW Firefighters.
The 2022 NSW Flood Inquiry has been established by the NSW Government. It's terms of reference can be found here. The other inquiry is the Inquiry into the response to major flooding across New South Wales in 2022 and has been established by the Legislative Council and is a Select Committee of the Upper House. It's terms of reference and further details can be found here.
The FBEU will be making submissions in both inquiries on behalf of our Members. Information on how to offer feedback to be included in our submission will be available shortly.
In Unity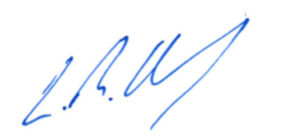 Leighton Drury
State Secretary