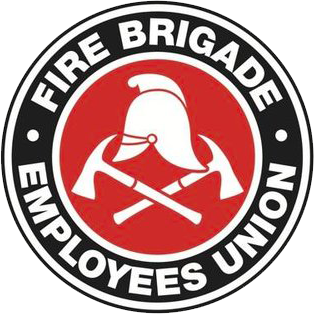 Strength in unity since 1910
SITREP 18/2012
May 4, 2012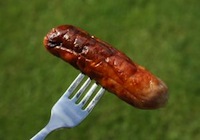 In this issue:
FRNSW Open Day
WHS Consultation and Communication Procedures
ESS (T&E) Claims – report the problems
Final reminder – May Day this Sunday, 6 May
FRNSW Open Day
Fire Stations across NSW will be open to the public tomorrow, with firefighters acting as tour guides (showing people around the station and appliances) and cooks (organising the sausage sizzle for punters).
So the Department can find the cash to run a public relations exercise where the public get fed, but won't replenish petty cash to allow firefighters to access their Award entitlements to meal and refreshment allowances, confirming that the "Fire Brigade family" is more concerned with keeping up appearances than looking after its own. Numerous members have contacted officials this week urging the Union to take action on Open Day. Whilst tempting, the decision has been made, this year, to not do so. Instead, state- wide bans have today been introduced in defence of our Awards (see today's Code Red).
Open Day is an important day for the FBEU as well as the Department. Public support for firefighters is an important part of our armoury as a Union, and should not be taken for granted. Open Day is not off limits. Whilst 2012 Open Day will not be targeted, future years may well be different.
WHS Consultation and Communication Procedures
The Union's State Committee has resolved to oppose the Department's draft proposal that Health and Safety Committees be established only in each zone, and further determined that it is not appropriate for the Department to task Zone Commanders to decide the numbers and composition of these committees. Why, for example, should management determine that the staff in ME1 could have (say) six employee reps while the workers in MW1 can have only three? It makes no sense.
State Committee has instead decided that each fire station and/or other FRNSW workplace (eg. the Training College, Comms Centres and Zone Offices) should each be considered a distinct work group and therefore each have its own Health and Safety Committee, and that the State Secretary should sit on the proposed Work Health and Safety Advisory Committee – a committee which the Department is proposing should include no Union representation whatsoever. More to follow.
ESS (T&E) Claims – report the problems
While best practice (and common sense) would normally suggest you'd trial something before implementation (and keep your tried and tested current systems operating while you did so), we nonetheless congratulate the Department for finally putting its hand up and establishing a working party to look into the many failings of the new T&E module on ESS. Any member who has not already done so is asked to email the details of the difficulties experienced with the new system to the Union at office@fbeu.net so that we can provide them (without naming you) to the working party.
Final reminder – May Day this Sunday, 6 May
Members are reminded that the FBEU contingent will meet near the Archibald Fountain, Hyde Park from 11:00am, with the march commencing at 12:00pm. As always we will be lead by our pipe band and there will be a meal, a few drinks and a commemorative T-shirt for those who attend.
Jim Casey
State Secretary