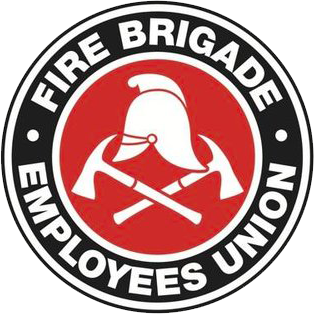 Strength in unity since 1910
DECISIONS OF SUB-BRANCH MEETING HELD 6/3/96
March 6, 1996
"That due to the immoral covert video surveillance of members both on and off duty, the illegal handing out of private and personal information, including tax file numbers etc. that occurred in the Newcastle fire district against members of this Union and their families, which has resulted in action being taken against some members of our Union, the Newcastle Sub-Branch recommends the immediate suspension of any penalties against the members concerned.
As of 1800 hours Wednesday 6th March 1996, an indefinite ban on all activities other than emergency calls, and the filling out of time sheets, leave application forms etc., will begin in the Newcastle fire district, and if a suitable outcome in writing is not received by the members by 0800 hours on Friday 8th March 1996 the bans are to include the return of all R/F's,R/O's to their base station and no out duties will be worked.
A further escalation could then apply if necessary. This Sub-Branch demands that the State Committee of Management escalate these bans to a state wide basis if the required result is not achieved by 0800 hours Monday the 11th March 1996.
Any member deemed not to have carried these Union instructions out to the fullest will be charged with breaking the Union rules and regulations, and will face the full disciplinary action available to the Union under such rules and regulations.
Further to the above, this Sub-Branch of the NSWFBEU demands that the State Secretary arrange a meeting between the Emergency Services Minister, Mr Bob Debus, the Newcastle Sub-Branch Secretary, R. McClennan (Sub-Branch nomination), J. Waldie, G. Hillard and P. Dodd with this meeting to take place as soon as possible, and definitely before Monday the 11th March 1996."
ALL SUB-BRANCH MEMBERS ARE TO ADHERE TO THE ABOVE DECISIONS OF THE SUB-BRANCH MEETING, EFFECTIVE 1800 HOURS, 6/3/96.
R. Tranter,
Newcastle Sub-Branch Secretary
for State Secretary
6th March, 1996