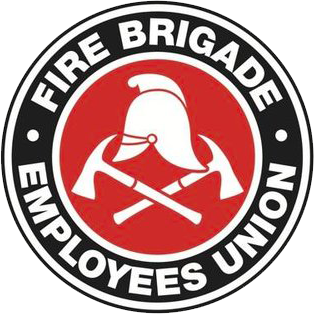 Strength in unity since 1910
SITREP No. 11/2010
March 19, 2010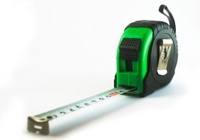 Inside this issue:
Site inspection forms – banned
Nelson Bay Transfer Register?
Nurses say thanks
Sub-Branch elections
Site induction forms – banned
It appears that Station Commanders are now expected to complete 'Site Induction Forms' whenever a contractor is to commence work at their station. This involves a site risk assessment and station familiarisation tour, even in cases as minor as a contractor dropping by to fix a leaky tap. This is another example of over the top 'risk mitigation' by the Department.
Frankly, if the work to be carried out by a contractor is extensive enough to warrant a full site induction, then that process should be carried out by the Properties Services Unit – not the station crew. Members are therefore instructed that Site Induction Forms are not to be completed and that contractors who will not commence work are to be referred to the Properties.
Nelson Bay Transfer Register?
Following SITREP 9/2010 it emerged that members who reside in and around Nelson Bay itself have never been able to satisfy the residential requirements for the Maitland register ( 462 Mayfield West is closer than 373 East Maitland), and would therefore not qualify for residential priority in an expanded Maitland list. The Union is in discussions with the Department over the possible creation of a separate Port Stephens Transfer Register to cover Nelson Bay transfers only, and hopes to have the arrangements for all new registers confirmed shortly.
Nurses say thanks
This Wednesday saw lunchtime rallies at hospitals throughout Western Sydney called by the Nurses Association. Ongoing underfunding, from Auburn to Portland, has seen a drop in nurse and midwife numbers. Patient care is suffering, and as a result unionised nurses have begun to take action. The link between our two industries is a close one, and the NSWNA asked the FBEU if we could get local firefighters to attend these rallies in support. So thank you to the A Platoon crews who took some time out of their day to do just that. A strong public sector will not only improve the quality of services we enjoy as citizens of NSW, but will also be a there to support us as firefighters when we're in conflict with the government. Solidarity makes sense.
Sub-Branch Elections
The Union's Returning Officer, Graeme Ottley, today circulated a notice calling for nominations for all Sub-Branch Committeepersons for the remainder of the 3-year term 2008 – 2011. Nominations for all Sub-Branch Committeeperson positions close at 12 noon on Friday 9 April (nomination forms can be faxed to you on request by calling the Union office).
Jim Casey
State Secretary
Friday, 19 March 2010