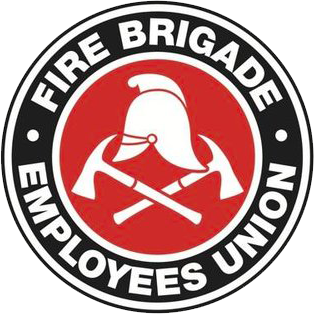 Strength in unity since 1910
DEPT. STONEWALLS – BANS ESCALATE
November 14, 1997
The Department continues to refuse to negotiate with the Union in relation to the current dispute, despite bans and limitations being imposed at 1800 hours on 7 November 1997.  The Union's numerous attempts to avoid this dispute are documented below.
Thursday October 30, 1997 – Union seeks urgent meeting with the Department upon learning that a member was to be placed on involuntary sick-leave as a consequence of what the Department alleged to be a "medical condition", even though it is clearly an issue of fitness. Meeting fails to resolve issue. State Secretary contacts Commssioner and explains the Union's concerns. The Commissioner undertakes to investigate the matter and respond in due course. He never does. State Secretary contacts Department's Manager Industrial Relations, discusses Union's concerns at length and in detail.
Monday November 3 – Manager Industrial Relations advises the Union that Commissioner has determined that the Department will not negotiate its position.
Tuesday November 4 – Union writes to Department, formally conveying the Union's position and seeking written confirmation that the Department will not proceed.
Wednesday November 5 – Department replies that a meeting could be convened at short notice the following day. Union replies that no further action would be taken by the Union before that meeting is held.
Thursday November 6 – Meeting goes nowhere, largely because the Commissioner – who has already determined the Department's position – fails to attend.
Friday November 7 – Union is left with no option but to impose low-level bans and limitations in protest.
Monday November 10 – State Secretary contacts Commissioner, who ignores Union demands to drop Department's position, and Union invitation to meet and negotiate. Commissioner issues misleading and provocative "Duty of Care" memo to all stations.
The Department has failed to seriously negotiate with the Union at every stage. The first meeting was initiated by the Union, as has been every subsequent meeting, telephone conversation and correspondence. We will not back down.
Accordingly, all members are instructed that in addition to the current bans and limitations imposed 7/11/97, effective 1800 hours today November 14, 1997
NO MEMBER IS TO PERFORM ANY OUT-DUTY.
All members currently on out-duty are to return to their station immediately.
This ban does not (yet) apply to members of the relieving staff (R/O's & R/F's)
No station is to remain on-line without safe minimum staffing.
Chris Read
State Secretary
14th November, 1997