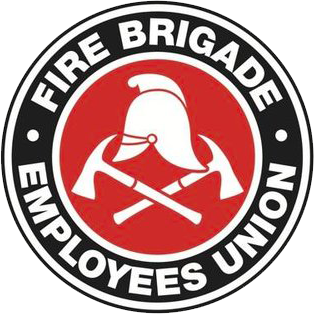 Strength in unity since 1910
TRAINING COLLEGE BANS AND LIMITATIONS LIFTED
August 3, 1998
At a Union meeting at the Training College on 18 August 1998, the Union's rank and file members resolved to "cease further training for members holding the position of Recruit Instructors" in BA Hazmat Training and Driver Development, until "satisfactory assurances" were received from management regarding the rumoured closure of those two sections.
On 27 August 1998, the Union received correspondence from the Department that stated in part:
"As I understand the bans were imposed as a consequence of concerns expressed by members concerning the future of BA Training and Driver Training positions. I must emphasise that the Department does not intend to alter the existing establishment at the College…
"…This process will in no way diminish the training requirements of the organisation within the training units as stated. I can assure you there will be no reduction of training staff within the units attached to the State Training College, these initiatives have been put in place on a temporary basis to allow the department to succeed with the objective of increasing staff numbers."
Indeed, the Union understands that the temporary positions are vital in providing the staff required for the Union's Country Staffing Proposal.
Further, the Union also extracted a commitment from the Department that the Union's co-operation in the matter will not only yield the required number of recruits for the country staffing proposal to go ahead, but will also form the basis of productivity gains to be considered in the upcoming award pay negotiations.
Subsequently, the Union's State Committee of Management carried the following resolution at it's meeting of 28 August 1998:
"That the Department's correspondence of August 27 concerning the bans and limitations imposed at the Training College be accepted. The State Committee notes that, whilst further information is required by the Union in relation to the Recruit Instructor positions, the Department's letter gives the assurances required by the rank and file resolution from the meeting of 18 August 1998. The State Committee also notes the Department's formal recognition of the productivity gains realised and the inclusion of the same in the upcoming Award negotiations. State Committee therefore resolves that the bans and limitations currently in place should be lifted at 1800 hours today, provided that the Union is to continue to seek further information and assurances relating to the Recruit Instructor positions, as required by the members at the Training College."
The Union understands that members at the College have further concerns regarding the issues at hand and, as indicated in the Union's fax dated 28 August 1998, the State Committee of Management is committed to identifying and addressing these further concerns. To this end, any further information and/or assurances that are required will be sought as a matter of priority.
Iain Bailey
for State Secretary
31 August 1998