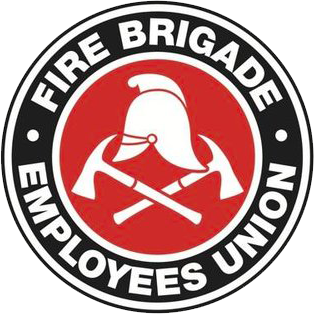 Strength in unity since 1910
Attention: all Superintendent and Chief Superintendent members
November 30, 1998
INDUSTRIAL ACTION COMMENCES 0800 HRS TODAY
Last week's well attended meetings of Superintendent and Chief Superintendent members held to discuss progress of the Union's claim for compensation of Executive Officers' excess working hours voted to reject the Department's latest "offer" and, with all patience and good-will now exhausted, to embark upon industrial action to force a satisfactory outcome.
The unanimous decision of members follows below, with the action to be taken highlighted. Note that there are NO EXCEPTIONS and NO EXEMPTIONS – ALL Executive Officer FBEU members are now required to observe the Union's industrial action until further notice.
"That this meeting of Superintendent and Chief Superintendent (Executive Officer) FBEU members records its contempt for the Department's handling of the Union's claims for just compensation for our working of excess hours. Further, it is the opinion of this meeting that the Department has deliberately attempted to frustrate the early settlement of our claims by ignoring the Union's numerous approaches for a mutually satisfactory resolution to this dispute. This meeting of members rejects both the Department's original letter of offer of 10 July 1998 and the supplementary offer of 3 November 1998, as offensively inadequate attempts at compensation for the excess hours presently worked by Executive Officer members. This meeting re-affirms its support for the Union's claims as expressed in correspondence to the Department dated 19 August 1998.
As a consequence of the Department's continued provocation by way of inadequate offers and tardiness in negotiating a settlement of our claims, all Executive Officer FBEU members are to commence and adhere to the industrial action detailed below until such time as the Union's claim has been accepted by the Department:
Commencing 0800 hours, Monday 30 November 1998, all Executive Officer FBEU members (without exception) are to strictly observe the 38 hour week for which they are presently paid, and (except in the case of an operational emergency requiring a member's attendance) these 38 hours are to be worked only between Monday and Thursday of each week.
Accordingly, no Executive Officer FBEU member is to present himself to the workplace, nor is he to perform any form of work on a Friday, Saturday or Sunday other than to attend an operational emergency incident. In the case of such attendance, the hours spent by a member both in travel to and from as well as in attendance at such incidents are to be deducted from the ensuing week's 38 hours, thereby ensuring that an average of 38 hours of work per week may continue to be strictly observed without impinging upon the Brigades' operational activities.
This action is to be observed by all Executive Officer FBEU members until such time as a satisfactory settlement has been reached on all our claims, or until advised otherwise by the State Secretary."
Chris Read
State Secretary Monday 30th November, 1998