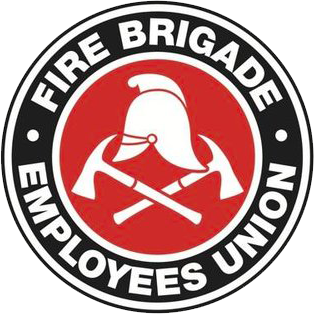 Strength in unity since 1910
No 45 Water Tanker/No 21 Platform
February 20, 1998
On Tuesday February 17, Region South issued a memorandum advising of the relocation of 45's water tanker to 33 Stn, and the location of No. 589 hydraulic platform at No. 21 Stn, and seeking nominees for station transfers.
THERE HAVE BEEN NO NEGOTIATIONS ON ANY OF THESE ISSUES WITH THE UNION, AND THERE IS CERTAINLY NO AGREEMENT.
These are the facts as we understand them
there is presently no agreement for the removal of 45's water tanker;
the 1997 Award negotiations saw agreement that 4 water tankers were to be redistributed by August 1997 (only 3 have so far), and that 3 further water tankers were to be redistributed by August 1998. The 4 remaining are yet to be confirmed;
this Award agreement included a provision that water tanker staff positions would be matched one for one by new staff positions,

in order to open new fire stations

;
a hydraulic platform is not a new fire station;
the Union supports the placement of a platform at 21 Stn., but only in addition to (rather than in lieu of) the retention of 13's aerial appliance;
The Union has consistently advised its members that no final decision will be made, or agreement reached, prior to full consultation and agreement being reached amongst all affected members.
ACCORDINGLY, ALL MEMBERS WITHIN ZONE SOUTH 2 ARE ADVISED TO DISREGARD THE MEMORANDUM OF 17/2/98, AND ARE INSTRUCTED NOT TO COMPLETE OR RETURN THE ADJOINING "TRANSFER REVIEW" FORM.
Members will be advised of any all developments concerning the possible relocation of 45's water tanker and staffing positions. The Union presently knows nothing, because the Department has told us nothing. However, no appliance will be moved, and no member relocated, without the agreement of your Union.
Chris Read                                                               Andy Coppin
State Secretary State Committeeperson, Rgn Sth
20th February, 1998