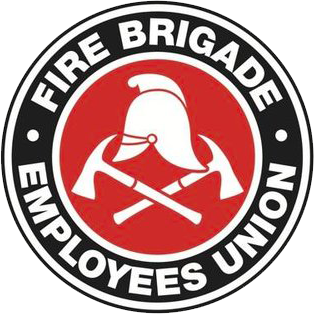 Strength in unity since 1910
SGM DECISIONS, JUNE 1998
July 1, 1998
Further to the separate notice titled "Country Staffing Offer" (dated today) which provides a summary of the Special General Meeting's decision on permanent staffing at an additional 12 country stations (Items 1&2), the following advice concerning the remaining decisions of the June 1998 SGM is provided for members' information. Members seeking further advice on any matter should contact their elected Official, or an Industrial Officer during Office hours.
Agenda Item 3 – Transfer Provisions, and In Orders 1991/19
The membership resolved to establish new transfer lists for each of the 12 stations nominated in the Union's proposal, with priority of transfer to be given to members who reside within those areas (ie the same practice as the existing transfer lists). The membership also resolved that sufficient notice for the creation of the new lists should be given in In Orders, and that applications received on the same day should be separated by seniority. Negotiations since then have led to tentative agreement being reached with the Department on this decision, save for seniority. It may be that a ballot will be required for agreement.
The membership also resolved to reject a proposal to allow members who had applied for transfer to Wyong LGA, but not the Gosford List, to be placed on the Central Coast List as if their application for Wyong had in fact been an application for the Central Coast. In short, the membership did not support any variation to the current Central Coast List. A further question of Leading Firefighter eligibility on the Transfer Lists was deferred until the Union's AGM in November.
Agenda Item 4 – Retention of Captains and Deputy Captains
The membership resolved to overturn the Department's long-standing practice of removing Captain and Deputy Captain ranks from a station when that station moves to 10/14 permanent staffing, although it was intended that this decision should not to be applied retrospectively. As a result, the Union will now argue that Captains and Deputy Captains should remain at new 10/14 stations, and that they should maintain a supervisory role in relation to the retained members attached to these stations.
Agenda Item 5 – Appointment of Leading Firefighters to Station Officer Positions
The membership resolved that where no SO's apply for a SO's position, the position should be re-advertised for LF's (only). The members resolved that LF applicants should then be appointed in order of their position on the merit list (as per Award Cl. 13.9.2) and immediately promoted to SO. The membership further endorsed the State Committee's view that if the Department appointed LF applicants in any way other than by order of the merit list, then such LF's could still be appointed to the position. but could not be promoted to SO due to provisions of the Award (Cl. 13.9.2).
Chris Read,
State Secretary Friday 10th July, 1998