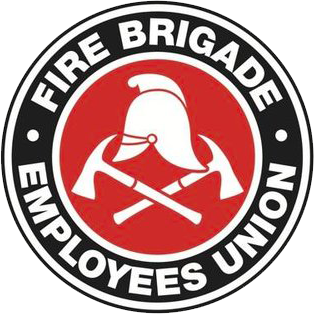 Strength in unity since 1910
COUNTRY TRANSFER COMPLAINTS
November 16, 1998
As members would be aware, a ballot was held last Wednesday 11th November to determine order of placement of members without residential qualification on the various new Country Transfer Registers. Each of the Registers (as they currently stand) are on the Union's website.
It is important that members recognise that the Registers are all compiled and maintained by the Department – NOT the Union. Having said that, members wishing to challenge any ordering of the lists have until 0900 hours this coming Friday 20th November, 1998 to do so by way of a written report to the Department's Personnel Section. A review of all such challenges will be conducted on the morning of Tuesday 24th November. Again, that review and any subsequent amendments will be determined by the Department, not the Union, although Union officials will be in attendance to observe proceedings.
I am now aware of some criticism from small pockets of members, most if not all of which is unfounded. For example, some members have attacked the ballot (but only after it was held). One member even phoned to abuse the office staff for only posting the "draft" lists on the Union's homepage. Despite our innocent intentions, the fact is that if he didn't like it, he didn't have to read it. Our advice? Wait for the Department to issue its list instead.
However, some have gone so far as to hint at some form of impropriety by the Union's officials. These outrageous complaints (including a direct request by one to the Labor Council of NSW for intervention in our Union's decision making processes!) are that Clause 29 has been "abandoned", that the Union has 'sold-out' Clause 29 Transferred Employee's Compensation entitlements, and that members were deliberately not told of these changes!
How do you separate 100's of firefighter applicants for a position? There are 2 basic choices – "merit selection" or Transfer Registers. At the SGM, the rank and file were primarily concerned in achieving the fairest transfer system – not the most lucrative! Member preference for Transfer Registers over other systems – including "merit" – was very clear and as Clause 29 does not apply to "employees who are transferred at their own request", no entitlement could be said to have been "lost" through the memberships' decision to use Transfer Registers (ie it never existed). The Union's officials did not raise this question at the time because at that time, the Department was intending to make Clause 29 available to all successful new Transfer Register applicants. The Department eventually recognised its mistake, but only after the SGM had been held. At any rate, the fact is Clause 29 remains an entitlement and neither its meaning nor its application has been changed by this process.
Congratulations to those who appear to have been successful in the Transfer Register process, and commiserations to the remaining members. To those who remain dissatisfied with the Union's handling of this matter, it is simply impossible to fit 250 applicants into 70 jobs. The Union's elected officials never hoped to make everyone happy – only to ensure that the process was as fair as possible. In closing, all members are asked keep in mind the fact that if it were not for the efforts of our Union, very few (if any) of these new positions would now be available for any member's transfer.
Chris Read
State Secretary Monday 16th November, 1998