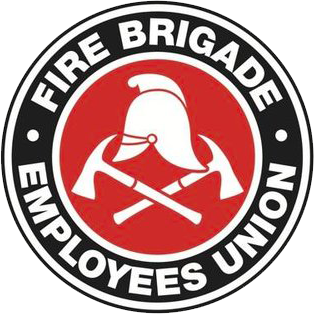 Strength in unity since 1910
COUNTRY STAFFING MEETINGS
August 31, 1998
With the membership's approval of the State Committee of Management's country staffing proposal at the June 1998 Special General Meetings, the Union's officials will now be attending a series of meetings across the state to explain the proposal, and to address any concerns. Whilst the Union's notice of June 30 advised that these meetings would take place within 4-6 weeks, delayed negotiations and prior commitments have prevented such meetings before now.
The Union is now committed to holding these meetings on the following dates:
Monday 14 September 1998                                     Orange Fire Station
Tuesday 15 September 1998                                      Dubbo Fire Station
Thursday 17 September 1998                               Goulburn Fire Station
Monday 21 September 1998                                  Maitland Fire Station
Tuesday 22 September 1998                               Tamworth Fire Station
Wednesday 23 September 1998                  Coffs Harbour Fire Station
Thursday 24 September 1998                     Port Macquarie Fire Station
Monday 28 September 1998                          Tweed Heads Fire Station
All meetings will begin at 1930 hours.
It is regrettable, but the Union's already-stretched officials are not able to visit every station involved in the proposal. We therefore thank the members from Bathurst, Armidale and Goonellabah Fire Stations in advance for their assistance in attending the meetings at Orange, Tamworth and Tweed Heads respectively.
Although the focus of these meetings will be on country staffing, any Union member from any station may attend any of the above meetings. It is important to note that because these meetings will be FBEU meetings – not NSWFB meetings – attendance will be limited to current financial Union members only.
Chris Read
State Secretary                                                                                                31 August 1998