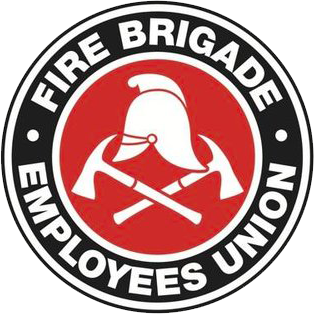 Strength in unity since 1910
D&D Dispute and more
March 7, 2003
Inside this notice:
D&D Dispute: Agreement reached today on new Award
Permanents' 5% wage increase today
Union elections
D&D Dispute: Agreement reached today on new Award
I am pleased to be able to report that the Union this afternoon concluded agreement with the Government for a new D&D Award.
The parties will now meet again on Monday morning to "cross the t's and dot the i's", and the proposed Award will be posted to our website that same afternoon. Members will therefore have over a week to read and consider the document prior to the Special General Meetings which will be held to allow members to accept or reject the proposed Award in the week beginning 17 March. Details of those meetings will be posted to our website on Monday 10 March, together with a full copy of the proposed Award and explanatory notes.
If members attending the forthcoming SGM vote to accept the proposed Award, then that Award is expected to be made by the Industrial Relations Commission in that same week (and before the State Election). Whilst the Award would take effect immediately, member contributions would not commence before April.
Permanents' 5% wage increase today
The latest Award payrise for permanent members of 5% took effect today, and will appear in the next fortnight's pays due on Thursday 20 March. This is the last instalment of the 17% total wage increases secured by the Union through new Awards for both permanent and retained members in 2000. All wages and most (but not all) allowances also increased today by 5%. In accordance with the Union's registered rules, Union dues have also increased by 5%, rising by 40 cents for permanent members from $8.01 to $8.41 per week.
The corresponding 5% increase for retained members will take effect on 1 April 2003.
Union elections
Last Friday a fax was sent to all members' workplaces advising of the opening of nominations for the Union's triennial elections. Another copy of that election notice is attached.
As has been the case in previous years, this year's elections for the United Firefighters Union of Australia, NSW Branch Committee of Management are being conducted by the Australian Electoral Commission (AEC). Again, these elections will also serve as the elections for NSW Fire Brigade Employees Union (FBEU) State Committee of Management under Section 239 of the NSW Industrial Relations Act 1996.
Nominations opened on Monday 3 March and will close at midday on Tuesday 18 March. Nomination forms are available from the Union Office and/or the AEC.
Ballot papers will be posted by the AEC to the address held by the Union, and members are therefore encouraged to notify the Union of any change of address as soon as possible.
Chris Read
State Secretary