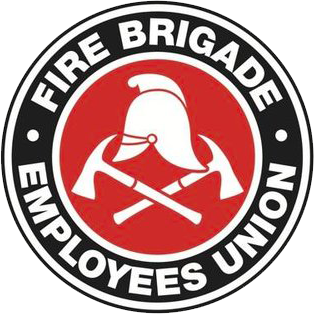 Strength in unity since 1910
Superannuation tax cuts
May 18, 2007
The Howard Government announced sweeping changes to the taxation of superannuation in its May budget including the removal of tax on superannuation payouts once a person reaches 60 years of age.  What it hasn't announced is that it is currently putting through legislative amendments that would allow a similar tax exemption for serving members of the Australian Defence Forces and police forces throughout the country if they die prior to retirement age.
However if a firefighter, ambulance officer, nurse, teacher or any other worker dies and that person has no dependents to whom the superannuation entitlement would pass, the money will be slugged with an exit tax.  These taxes can have an enormous impact on those left behind as they are forced to accept that the governments tax grab. The Unions national office has now been asked to intervene and seek an extension of the tax break to firefighters and indeed all workers unfortunate enough to have passed away prematurely.
The NSW Trade Union movement has also been busy pressuring the state government to change tax laws to benefit public sector superannuation fund members. Following years of lobbying by public sector Unions the Minister for Finance John Della Bosca has announced that legislative amendments for SSS members to salary sacrifice will be introduced in the Budget 2007 session of Parliament. This means that those members contributing to the old defined benefit pension scheme will now be brought into line with the other two public sector pension schemes.
This change will have a substantial benefit for members of the 'old' scheme and mean the compulsory contributions can be paid before wages are taxed in the same way most D&D payments are. Clearly the federal government is moving away from the public purse paying to support older people and those not able to earn a decent income. The Union for its part remains bound to support the claim for increased employer contributions endorsed by the membership in 2005.
No matter how you dress it up 9% employer contribution to superannuation is simply not enough in 2007. NSW firefighters are currently receiving the lowest employer contributions nationally in our industry. We can expect to retire into poverty unless the money going into our superannuation is increased to at least 15% of wages set by the ACTU as a minimum for all Australian workers.
Simon Flynn
State Secretary