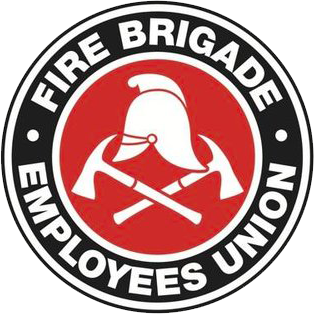 Strength in unity since 1910
SITREP No. 22/2011
June 3, 2011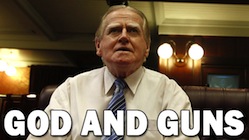 Inside this issue:
"Guns & Moses" in bed with O'Farrell – 300 000 workers shafted
Personal Protective Clothing (PPC) – what's going on?
J & Z Relieving Guide
"Guns & Moses" in bed with O'Farrell – 300 000 workers shafted
As SITREP goes to press, it's reported that the Shooters and Fishers Party and Fred Nile have shafted public sector workers by backing Barry O'Farrell's industrial relations legislation. Greens and Labor MLCs are attempting to delay the vote to allow unions to continue with a community campaign against the draconian laws – which effectively turn the O'Farrell Government into its own industrial relations tribunal, answerable to no-one.
Thanks to all those members who have attended community protests this week. We've also had members telling MPs their own personal stories as to why this legislation is unfair and unacceptable. We need more of this to help slow down the introduction of the Bill.
Some quotes from Greens MLC David Shoebridge neatly capture the problems with the proposed legislation:
"The Government knows it has trouble winning with the current policy on its merits in any fair arbitral decision. So, it says, "Why don't we just win the case before we start it? Instead of having to go to all that trouble of convincing a commissioner or a judge about the merits of our case, why don't we just change the law and win the case by issuing a regulation that basically says to the commission, 'We win'?"… "It is even less choices than WorkChoices, it's no choices."
Under this legislation we are faced with an impossible choice. We either take real wage cuts, or we allow positions to be lost and stations to close to fund a payrise. This puts the community, and firefighters, at unacceptable risk.
But O'Farrell may have bitten off more than he can chew. Public Sector Unions are organising in response. Expect industrial action over the coming weeks.
Personal Protective Clothing (PPC) – what's going on?
Members have been contacting the Union Office asking what is happening with the issue of new PPC. We know the money is there for it, and some samples have been seen floating around, but when will we know what we're actually getting, and when will it arrive?
The bad news is that it isn't coming any time soon. The good news is that your Union is now represented in the tender process, and that more importantly once final samples have been received we will insisting on trials of the new garments.
As always, the FBEU will assess any gear used by members on it's safety and utility.
J & Z Relieving Guide
There's a new J & Z Relievers Guide on the Union's website.
Jim Casey
State Secretary