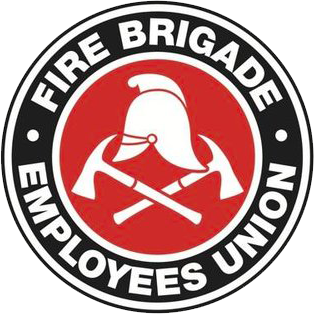 Strength in unity since 1910
SitRep 57/2021
October 14, 2021
2021 AGM – Agenda
FRNSW stance on vaccinations
FBEU President Election
2021 AGM – Agenda 
The Union's 111th Annual General Meeting is to be held on Saturday 30th October 2021 at 1300 hours.
The agenda for the meeting is here. Details on how to register for the event can be found here. If you need any information or assistance, please contact your State Committee Official or the office.
FRNSW stance on vaccinations 
On Monday members received communications from Commissioner Baxter announcing FRNSW's intention to mandate covid-19 vaccinations, due to come in to affect the 17th of December 2021.
FRNSW state they have undertaken a risk assessment to inform this position. It is a WHS obligation for FRNSW to enter into genuine consultation with HSR's and the FBEU. Your union has written to FRNSW to seek clarity on whether this consultation with workers and their representatives has occurred. Prior to their communications being released I can confirm no such consultation with the FBEU has taken place.
FRNSW has once again demonstrated a complete disregard for following due process when implementing policies that effect employees. FRNSW have work to do here and your Union will be watching closely.
Additionally, and no less concerning, are the issues we have been made aware of around various Covid-19 control measures, including but not limited to inadequacies in some of the PPE issued by FRNSW. Members have identified the standard of PPE provided is inferior in comparison to other emergency services organisations. The FBEU is working on rectifying this issue. If you have any other examples or concerns please contact your Sub-Branch Representative immediately.
FBEU President Election
Voting materials were posted to members on Friday 1 October 2021 and polls will close at 1700hrs, Thursday 28 October 2021.   Please ensure that this list of Candidates is clearly displayed on the noticeboard in your station/workplace.
Candidates have been offered the opportunity to submit a short bio supporting their candidacies which you can find on the FBEU website:
Sandy Linton here     Luke Russell here          Mick Johnsen here
All members are encouraged to vote in the election. We have a lot of important work ahead of us and how we tackle that work should absolutely reflect the views of our membership.
If you have not received your ballot papers or have any enquiries concerning this election these should be directed to the NSW Electoral Commission via ballots@elections.nsw.gov.au.
In Unity,

Leighton Drury
State Secretary
You can find a copy of the SitRep here