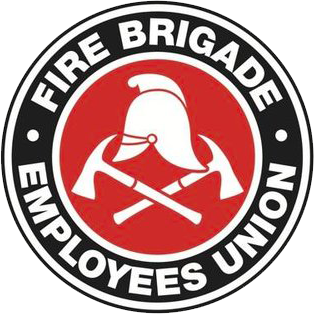 Strength in unity since 1910
Sitrep 4/2023: Latest Award drafts; SGM dates
January 24, 2023
Award Log of Claims update – latest versions and SGMs
Following a meeting of SCOM last week we can advise that your State Committee have now endorsed latest versions of the Log of Claims for the Permanent, Retained and D&D Award.
These Logs have been the subject of extensive consultation with SCOM and the membership including initial members meetings and a survey for input prior to drafting, written feedback, and further discussions on the initial draft and, eight further members meetings on the second draft for further feedback before this latest version was completed and endorsed by SCOM.
We want to take this opportunity to thank all members for their commitment and input into these Logs of Claims.
As is evident, we are pursuing significant reform and improvements to conditions on behalf of members in this round of bargaining and it is vital to us that you, as members, contribute directly to the development of these documents.
You can find the latest version of the Permanent Award here, the Retained Award here and the D&D Award here. Please note further changes to the Log of Claims from the most recent version sent to members are highlighted in pink. We also wish to draw to members attention that we are still finalising the detail of the minimum safe staffing charts at Schedule 3 of the Permanent Award, however we have provided an example of the Table for ME1 to allow members to understand what information the tables will include.
SCOM has also resolved to hold Special General Meetings to seek member endorsement on these Log of Claims. SGMs will be held the week commencing 30 January as follows (exact times and locations to be provided shortly along with the formal agenda):
| | | |
| --- | --- | --- |
| Monday 30 Jan | AM | Sydney Central Sub-Branch |
| | PM | Sydney North Sub-Branch |
| Tuesday  31 Jan | AM | Central Coast Sub-Branch |
| | PM | Newcastle Sub-Branch |
| Wednesday  1 Feb | AM | Sydney Central West Sub-Branch |
| | PM | Sydney Outer West Sub-Branch |
| Thursday 2 Feb | AM | Illawarra Sub-Branch |
| | PM | Sydney South Sub-Branch |
| Friday 3 Feb | AM | Sydney South West Sub-Branch |
| | PM | Sydney Inner West Sub-Branch |
Retained and Country Sub-Branch members may meet locally (but once only) at any time between 1800 Monday 31 January to 1000 Friday 3 February provided that:
A quorum of at least seven financial Union members will be present throughout the course of the meeting;

Written notice of intention to hold a meeting together with the proposed time, date and location is received by the Union Office by no later than 1400 Friday 28 January 2023.
In order to assist members to fully understand the proposed changes to the Award we have included an information sheet for members regarding the proposed changes. You can access the information sheet for the Permanent Award here and for the Retained Award here.
We look forward to seeing you all at the SGMs.
In Unity
Leighton Drury


State Secretary
A printable version of this Sitrep can be downloaded here.