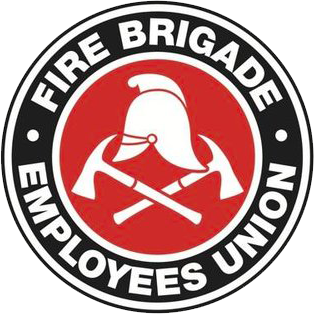 Strength in unity since 1910
Sitrep 53: Code Reds lifted; Log of Claims update; RALPH reminder
October 23, 2023
In this issue (click below to jump to section):
Code Reds lifted
Following almost a year of bargaining with FRNSW and over six months of members campaigning for fair and safe working conditions, we welcome the making of the 2023 Awards and appreciate FRNSW's willingness to negotiate with us, particularly in the last few months since Mr. Baxter's departure.
The consultative provisions, promotional pathways and improved training frameworks you have won will remove some of the obstacles that have made our job more difficult than it should be, which will ultimately result in safer communities.  We particularly welcome the end to the UHG Health Checks process which was punitive, anxiety-inducing and, at times, irrelevant to our profession. Our health is, of course, of utmost importance, but the new Health Screening model puts control of the process back where it should be – in your hands.
As a result of these changes, the following Code Reds are lifted as of 0800 hrs on Tuesday, 24th October:
Code Reds issued 24th February:

All SOSB members are instructed effective immediately to not relieve or act up into the Deputy Commissioners Staff Officer's positions as well as the Senior Roster Officer's position, andAll Special Roster Relieving Inspector SOSB members are instructed effectively immediately to only relieve in Special Roster or Superintendent positions and to prioritise any relief to Operational Support Inspector positions and that any hours worked outside of the Special Roster is claimed as overtime.
All SOSB members are instructed effective immediately to not respond to or participate in any Departmental request or instruction to rotate in to or out of any Executive Officer roles throughout the agency,All SOSB members are instructed effective immediately to not relieve, fill or otherwise act in positions that should be filled by an Expression of Interest process per clause 7.10 of the Permanent Award, andAll SOSB members are instructed effective immediately to not apply for any generic recruitment processes for senior or executive officer vacancies unless it is related to a specific substantive position.
All Permanent and Retained FBEU members are instructed effective immediately to not report their leave, absences, sick leave notifications, etc. to these newly appointed Roster Officers and to instead continue reporting these through your existing uniformed chain-of-command, and:All Senior Officer Sub-Branch members are instructed effective immediately to not participate in any training, onboarding, or other implementation with civilian Roster Officers.

Code Reds issued 24th March:

Effective immediately members are hereby instructed to immediately cease wearing FRNSW issued duty-wear shirts/T-shirts while performing any work or duties for FRNSW and are instead to wear union and/or industrial campaign t-shirts if you have one.
Effective immediately members are hereby instructed to use washable chalk and/or other removable materials such as banners, posters, flags etc to display Union, industrial and/or campaign related material on FRNSW appliances, vehicles and premises.
Effective immediately members are hereby instructed to not adhere to any direction to remove Union, industrial and/or campaign related materials and slogans from FRNSW premises and vehicles including emergency response vehicles until the Code Reds are lifted. At such time removal of this material should be undertaken outside of working hours.
Effective immediately all members are hereby instructed to not comply with any policy, order, instruction, direction or any other such communication from FRNSW which restricts your ability to speak freely to members of the public and or on social media regarding issues relating to the fire service and the industrial campaign. These activities should be undertaken outside of working hours.
All other Code Reds remain in place until further notice.
I would like to congratulate all members on their willingness to hold FRNSW to account, inform the public of the conditions we have been working under, and stand firm under pressure from 1 Amarina Ave.
Your actions were a huge motivating factor in Senior Management agreeing to come to the table and negotiate with us for the new Award provisions.
With negotiations for the 2024 Logs of Claims beginning soon, I hope FRNSW do not forget what FBEU members can (and will) achieve when we stand together.
Updated Logs of Claims
Clarification on Retained Allowances and Permanent Promotional Pathways
Further to Friday's Sitrep, following member feedback, the published Logs of Claims for both the Retained and Permanent Awards on our website have been updated to clarify particular matters.
For clarity we have included detail on the proposed new promotional pathway in the Permanent Award as follows:
Agreed minimum periods of service at a below rank prior to being able to seek promotion
A requirement for employees to pass a standard knowledge-based pre-qualifying assessment prior to being able to seek promotion
A structured promotional development program that is capability based with nationally accredited units of competency and qualifications awarded as a result
Multiple pathways of promotion by merit inclusive of selection on a promotional program, merit selection into a non-station-based role and merit selection into second round advertisements/hard to fill roles
Clear and defined pathways for promotion with relevant and agreed tenures applied where necessary along with pausing at number 1 on transfer lists during tenure periods in non station-based positions
Streamlining of promotional programs to deliver full qualification at the leading ranks
Transfers into substantive operational roles via an agreed promotional register
We have also included in the Retained Award a full list of the new allowances being sought as follows:
In Water Rescue Allowance.
Land Based Flood Rescue Allowance.
General Land Rescue Allowance
Road Crash Rescue Allowance
Compressed Air Foam System Pumper Allowance
Remotely Piloted Aircraft System Allowance
Intermediate HAZMAT Allowance
Retained Officer Allowance
If members are seeking additional details, you can refer to our 2023 Logs of Claims (click here for the 2023 Retained, Permanent and D & D Logs of Claims) where full draft Awards were published. As we have previously advised members, we will be re-prosecuting items we did not achieve in the 2023 Awards along with additional items outlined in the 2024 Logs of Claim.
RALPH
A reminder to all Permanent members to update availability on RALPH to ensure management know they can contact you for overtime. This is particularly important for Total Fire Ban days, when all Pumpers state-wide must be staffed from midnight to midnight and all Tankers state-wide must be staffed from midday to sunset.
In Unity,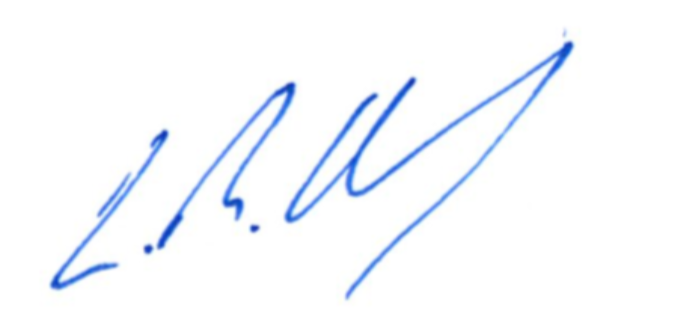 Leighton Drury
State Secretary
Click here to download a printable version of this Sitrep